Embarking on a journey of love and togetherness, choosing a honeymoon destination holds immense significance. Among the various options, August emerges as a month of enchantment, offering an array of idyllic goals that set the stage for unforgettable romantic getaways.
As the sun's warmth lingers and the world transforms into a canvas of vibrant colors, August beckons newlyweds to step into a realm where dreams take flight.
Why Choose August for Your Honeymoon
August is an ideal time for couples to celebrate their union. Whether you prefer beaches, cultural exploration, or nature adventures, August offers diverse options.
Beach lovers can enjoy sun-soaked shores, cultural enthusiasts can explore lively cities with festivals, and nature enthusiasts can immerse themselves in outdoor experiences. August promises splendid weather and endless possibilities for a memorable honeymoon. Choose this month to embark on a journey of love and discovery.
Florence: A Canvas of Love, Painted in Renaissance Colors
In Tuscany's heart, Florence captivates with historical romance. Renaissance legacy shines through architecture and art. August boasts 31-34°C (88-93°F) temps for exploring romantic city allure.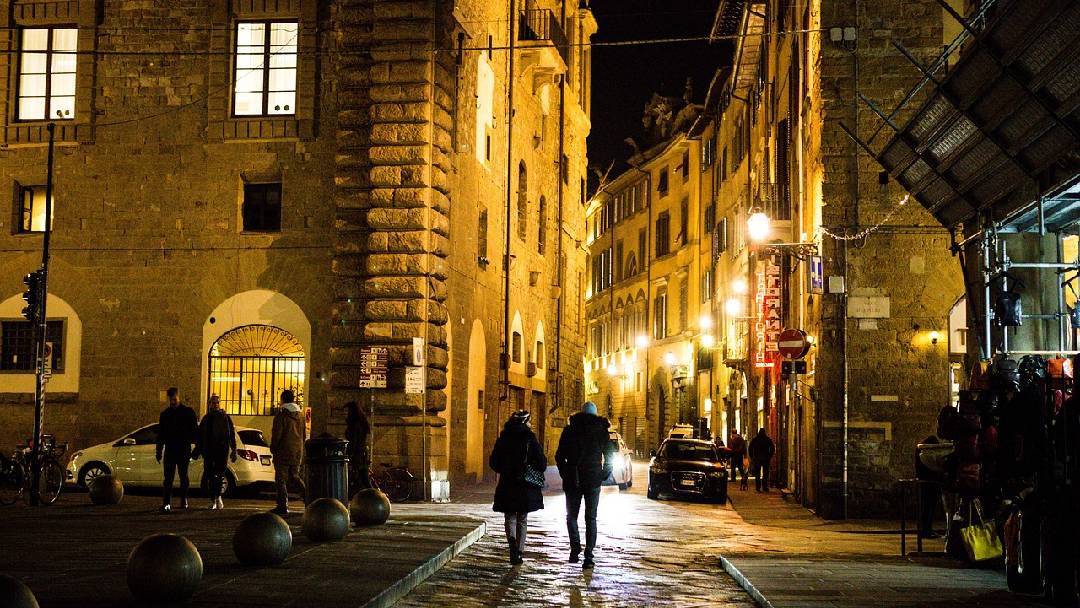 Romantic Activities in Florence
Sunset at Piazzale Michelangelo: Watch the sunset over Florence's skyline from this iconic viewpoint, painting the city in gold and pink hues.
Gallery Hopping: Explore Uffizi Gallery's artistry and Galleria dell'Accademia, home to Michelangelo's David.
Romantic Stays in Florence
Hotel degli Orafi: Former palace with Arno River views and a rooftop terrace.
Villa La Massa: Luxurious retreat amidst lush gardens along the river.
Tourist Attractions in Florence
Duomo di Firenze: Iconic cathedral showcasing Florence's architectural prowess.
Ponte Vecchio: Historic bridge with jewelry shops and a charming river view.
How to Reach Florence
Access via Amerigo Vespucci Airport or high-speed trains connecting major Italian cities.
Language in Florence
Italian English is spoken in tourist areas.
Currency
Euro (€).
Marrakech, Morocco: Lose Yourselves in the Labyrinth of Love
Marrakech, Morocco, a vibrant city of exotic charm, invites couples to discover love within its labyrinthine alleys and historic whispers. August here boasts warm temperatures from 36°C to 39°C (97°F to 102°F), creating a perfect backdrop for romance.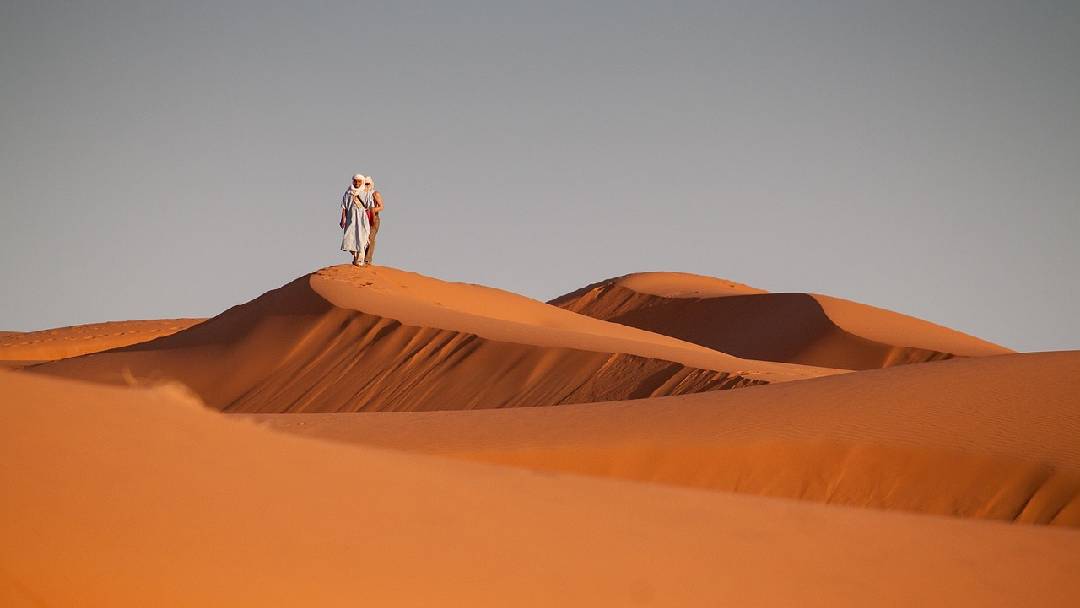 Romantic Activities for Honeymooners 
Atlas Mountains Balloon Ride: Soar above the landscape in a hot air balloon for breathtaking views of the city and Atlas Mountains.
Hammam and Spa: Relax in a traditional Moroccan spa, indulging in couples' hammam and massaging with exotic scents.
Romantic Stays 
La Mamounia: An opulent palace-hotel with lush gardens and intricate Moroccan design.
Riad Kniza: A charming riad within the medina, offering intimate suites and Moroccan décor.
Tourist Attractions 
Jardin Majorelle: A serene garden oasis with vibrant blue walls and lush greenery.
Jemaa el-Fnaa: The lively main square with storytellers, musicians, and food stalls.
How to Reach Marrakech 
Marrakech Menara Airport serves international flights, and the city is well-connected by rail and road.
Language
Arabic is official, and French is widely spoken.
Currency
Moroccan Dirham (MAD)
Cusco, Peru: Inca Trails of Love, Leading to New Beginnings
Cusco, nestled in the Andes, combines ancient heritage and landscapes, perfect for love's journey. August's cool climate sets a cozy ambiance with temperatures from 18°C to 20°C (64°F to 68°F).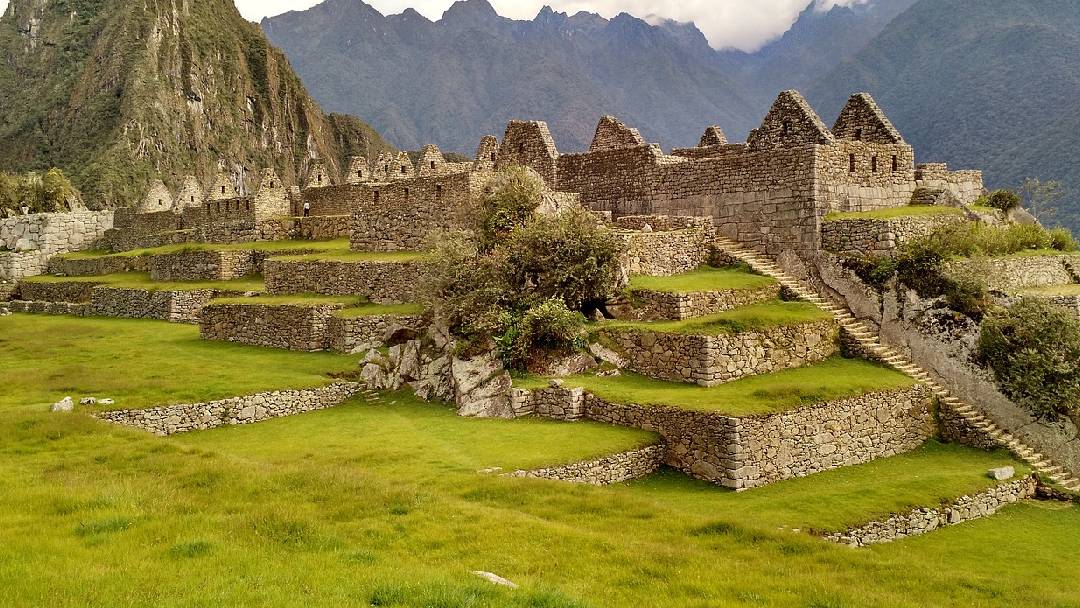 Romantic Activities
Sunrise at Machu Picchu: Witness the sun rising over the Inca citadel for a cherished moment.
Stargazing in the Sacred Valley: Share your love story under the Andean night sky.
Romantic Stays
Belmond Palacio Nazarenas: Luxurious former convent with serene courtyards.
JW Marriott El Convento Cusco: Blends historic charm with modern comforts.
Tourist Attractions
Sacsayhuaman: Remarkable Inca fortress showcasing architectural prowess.
Cusco Cathedral: Colonial masterpiece housing art and artifacts.
How to Reach
Fly into Alejandro Velasco Astete International Airport for easy access.
Language
Spanish.
Currency
Peruvian Sol (PEN).
Queenstown, New Zealand: Adrenaline and Romance in Nature's Embrace
Queenstown, nestled in the Southern Alps, offers thrill-seekers and lovers a unique blend of adventure and intimacy. Its dramatic landscapes, crystal-clear lakes, and snow-capped peaks provide a captivating backdrop for adrenaline-filled pursuits and serene moments.
August ushers in winter with temperatures ranging from 8°C to 13°C (46°F to 55°F), creating a cozy atmosphere.
Romantic Activities for Honeymoon
Scenic Gondola Ride: Ascend Bob's Peak on the Skyline Gondola for panoramic views of Queenstown and Lake Wakatipu, especially enchanting at sunset.
Milford Sound Cruise: Experience the romance of Milford Sound on a cruise, surrounded by towering cliffs, waterfalls, and tranquil fjords.
Romantic Stays
Matakauri Lodge: Luxury lodge on Lake Wakatipu's shores, offering privacy, breathtaking views, and impeccable service.
Azur Lodge: Intimate hillside lodge with stunning Remarkables Mountain Range and Lake Wakatipu views.
Tourist Attractions
Adventure Sports: Queenstown is famous for adrenaline-pumping activities like bungee jumping, skydiving, and jet boating.
Arrowtown: Quaint historic gold-mining town, perfect for a leisurely exploration of its streets and heritage.
How to Reach Queenstown
Queenstown Airport connects to major New Zealand destinations.
Language
English.
Currency
New Zealand Dollar (NZD).
Aspen, Colorado: Skiing Through Love, Fireside Warmth Awaits
Aspen, nestled in the Rockies, blends adventure and romance. Known for skiing and alpine charm, it offers outdoor thrills and fireside intimacy. August sees mild weather, averaging 19°C to 24°C (66°F to 75°F).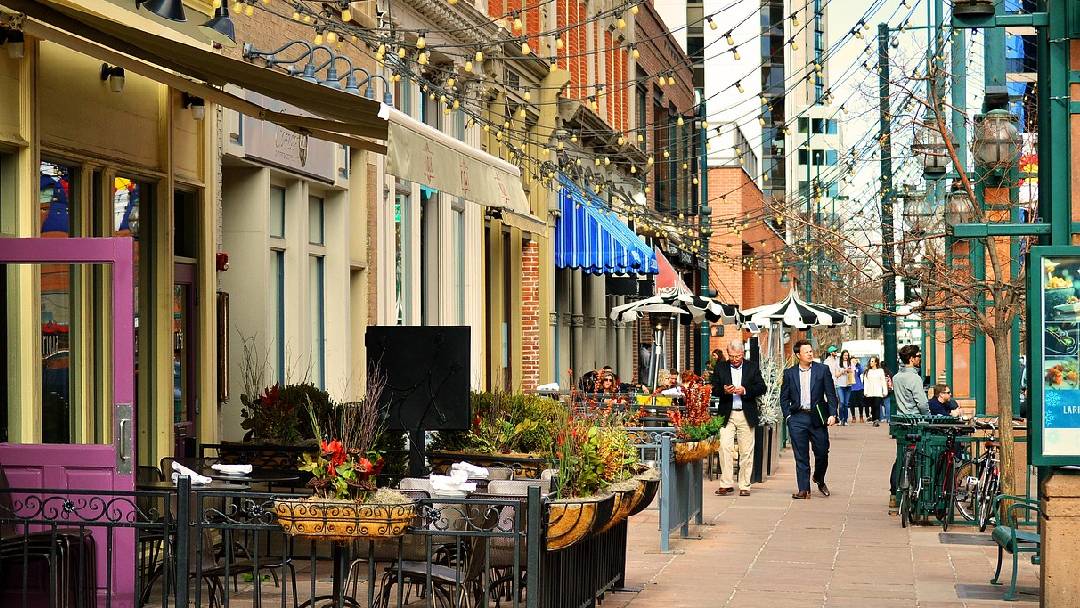 Romantic Activities in Aspen
Stargazing at Maroon Bells: Reflective lake, starlit skies; a mesmerizing romantic scene at Maroon Lake.
Hot Air Balloon Ride: Soar above mountains, sharing stunning views and adventure.
Romantic Stays in Aspen
The Little Nell: Luxurious retreat with views, plush rooms, and personalized service.
Hotel Jerome: Historic charm and modern comfort, creating a romantic ambiance.
Tourist Attractions in Aspen
Aspen Mountain: Hiking in summer, skiing in winter; paradise for outdoor lovers.
Aspen Art Museum: Contemporary exhibits add a cultural touch to your escape.
How to Reach Aspen
Fly to Aspen/Pitkin County Airport or Denver International Airport.
Language 
English is spoken.
Currency
United States Dollar (USD).
Swiss Alps, Switzerland: Peaks of Passion, Wrapped in Alpine Air
The Swiss Alps offer a majestic landscape that's breathtaking and inherently romantic. With towering peaks, pristine valleys, and crisp alpine air, this region is a haven for couples seeking adventure and intimacy amidst nature's splendor.
August in the Swiss Alps brings pleasant weather, with an average high temperature ranging from 15°C to 20°C (59°F to 68°F). The cool climate ensures comfortable exploration.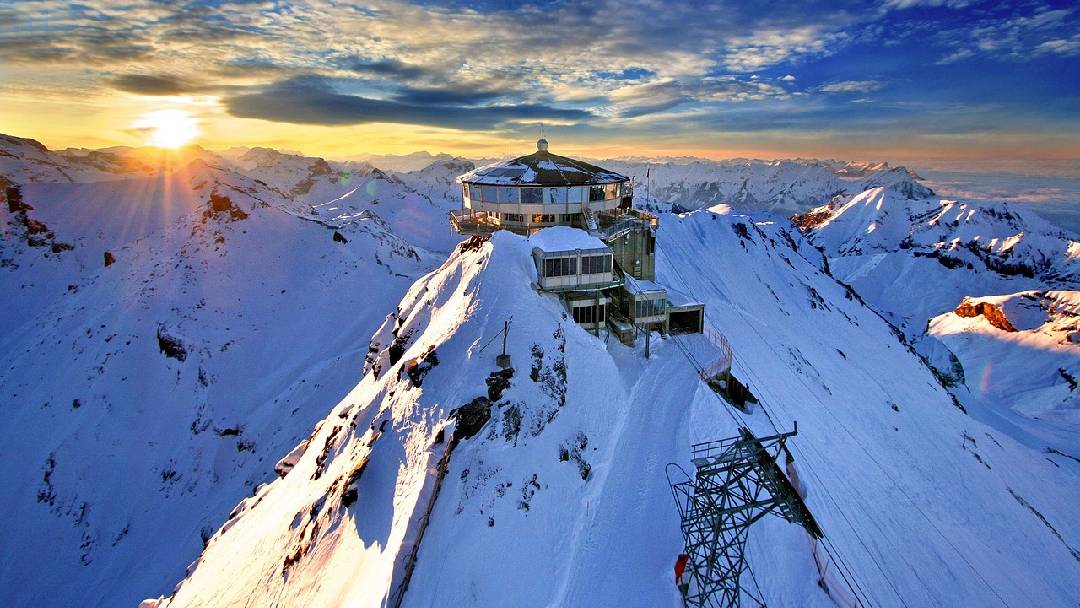 Romantic Activities for Honeymooners in the Swiss Alps
Cable Car to Mount Titlis: Ascend to this iconic peak and share panoramic views of snow-covered landscapes. The rotating cable car adds an extra touch of romance.
Lakeside Picnic: Enjoy a leisurely lakeside picnic surrounded by tranquil waters and the embrace of the Alps.
Romantic Stays for Honeymooners in the Swiss Alps
The Chedi Andermatt: An elegant mountain resort offering luxurious accommodations, world-class dining, and spa experiences amidst breathtaking views.
Badrutt's Palace Hotel: A historic luxury hotel in St. Moritz that blends Alpine charm and modern amenities.
Tourist Attractions in the Swiss Alps
Jungfrau Region: Explore the Jungfrau, Eiger, and Mönch mountains, offering various outdoor activities and stunning vistas.
Zermatt: Home to the iconic Matterhorn peak, Zermatt provides a romantic setting for mountain exploration and relaxation.
How to Reach the Swiss Alps
The Swiss Alps are accessible by various train routes from major Swiss cities. Zurich International Airport.
Language in the Swiss Alps
Swiss German
Currency 
Swiss Franc (CHF)
Amazon Rainforest: Where Wildlife Sings a Serenade to Love
The Amazon Rainforest allows couples to embrace untouched natural beauty and witness the melody of wildlife. With warm and humid August weather, temperatures range from 26°C to 32°C (79°F to 89°F), creating a lush environment for vibrant flora and elusive fauna.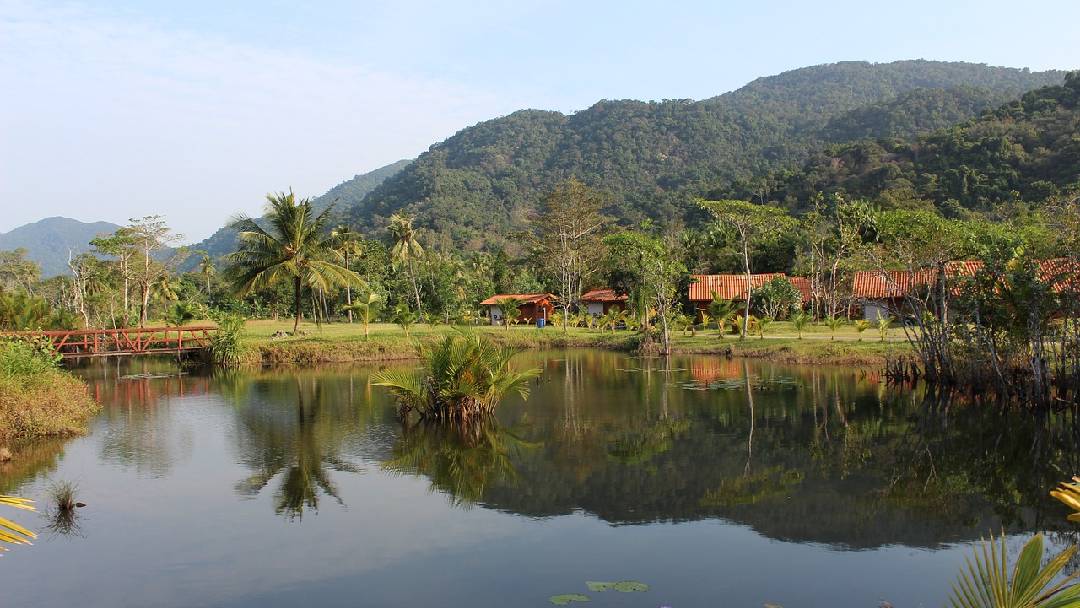 Romantic Activities for Honeymooners in the Amazon Rainforest
Canopy Walks: Traverse the treetop canopy on suspended bridges, hand in hand, and experience the rainforest from a unique perspective.
Nighttime River Safari: Embark on a guided boat ride along the Amazon River at night, where the moonlit waters and nocturnal sounds create an enchanting atmosphere.
Romantic Stays for Honeymooners in the Amazon Rainforest
Anavilhanas Jungle Lodge: Situated in the Anavilhanas Archipelago, this lodge offers eco-luxury accommodations, allowing you to be in harmony with nature.
Juma Amazon Lodge: This remote lodge offers secluded bungalows on stilts, giving you an authentic rainforest experience while maintaining comfort.
Tourist Attractions in the Amazon Rainforest
Meeting of the Waters: Witness the confluence of the dark Rio Negro and the sandy-hued Amazon River, creating a stunning natural phenomenon.
Wildlife Spotting: Encounter diverse wildlife species, including colorful birds, playful monkeys, and elusive jaguars, as you explore the rainforest.
How to Reach the Amazon Rainforest
The Amazon Rainforest can be accessed through various gateways in Brazil, such as Manaus or Iquitos in Peru. Flights and riverboats are standard modes of transportation.
Language in the Amazon Rainforest
Portuguese
Currency
Brazilian Real (BRL).
Hallstatt, Austria: Lakeside Whispers, Echoing Hearts' Desires
Hallstatt, nestled by Hallstätter See, enchants with its picturesque beauty, reflective lake waters, Alpine backdrop, and historic architecture. August weather, averaging 19°C to 22°C (66°F to 72°F), is mild and ideal for leisurely exploration.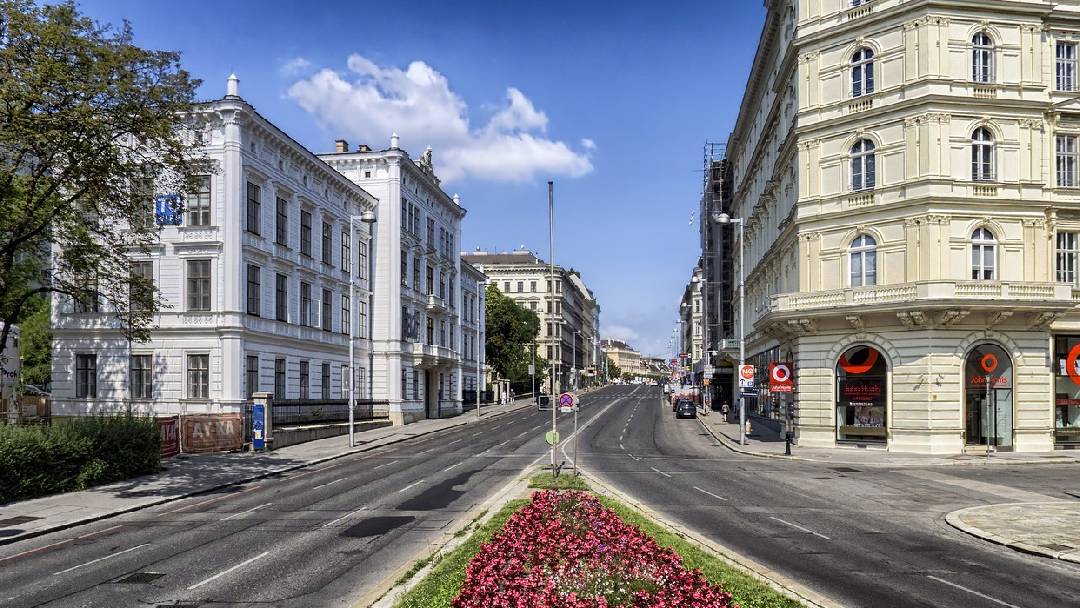 Romantic Activities for Honeymooners in Hallstatt
Boat Ride on Hallstätter See: Drift on the lake's calm waters, hand in hand, as you soak in the breathtaking views of the village and surrounding mountains.
Dachstein Ice Cave Visit: Journey into the ethereal ice caves, where shimmering ice formations create a magical atmosphere perfect for romantic moments.
Romantic Stays for Honeymooners in Hallstatt
Seehotel Grüner Baum: A lakeside retreat with stunning views, offering elegantly designed rooms and a terrace where you can dine while admiring the sunset.
Heritage Hotel Hallstatt: Nestled in the heart of the village, this historic hotel boasts Alpine-style rooms and a tranquil ambiance.
Tourist Attractions in Hallstatt
Hallstatt Skywalk: Reach the panoramic viewing platform via a funicular ride and witness the village and lake spread beneath you in all their glory.
Hallstatt Bone House: An intriguing attraction, this small chapel displays elaborately painted skulls, providing insight into local traditions.
How to Reach Hallstatt
The closest airport is Salzburg Airport, which offers connections to international destinations.
Language 
German While English is spoken in tourist areas,
Currency 
Euro (€).
Gimmelwald, Switzerland: Love's Elevation in the Lap of Mountains
Gimmelwald invites couples to embrace their love amidst nature's grandeur. With the majestic Swiss Alps as a backdrop, this charming village offers an intimate escape where love thrives.
August in Gimmelwald offers pleasant weather, with an average high temperature ranging from 15°C to 21°C (59°F to 70°F), ensuring an enjoyable atmosphere for outdoor adventures.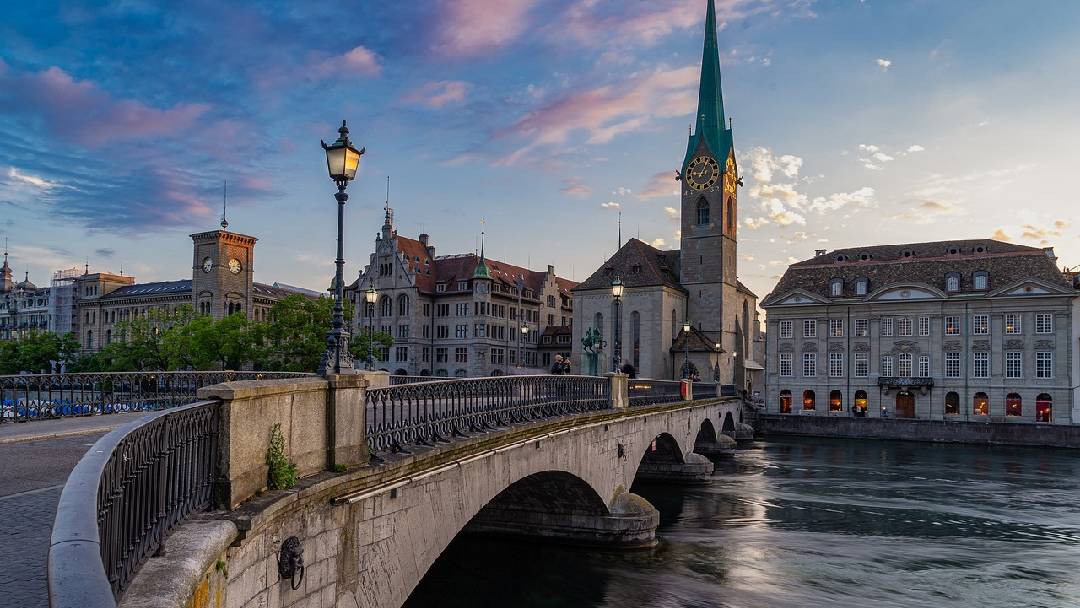 Romantic Activities for Honeymooners in Gimmelwald
Mountain Hiking: Embark on a scenic hike hand in hand, exploring picturesque trails that offer panoramic views of the surrounding peaks.
Picnic with a View: Pack a picnic and find a quiet spot to share a meal amidst the breathtaking Alpine landscapes.
Romantic Stays for Honeymooners in Gimmelwald
Mountain Hostel Gimmelwald: A cozy and budget-friendly option with stunning mountain views, offering a rustic charm that enhances your connection to nature.
Hotel Mittaghorn: This hotel provides comfortable accommodations with access to hiking trails and awe-inspiring vistas.
Tourist Attractions in Gimmelwald
Schilthorn Cable Car: Take the cable car to the Schilthorn Summit, offering a revolving restaurant and unparalleled panoramic views.
Trümmelbach Falls: Visit the cascading waterfalls inside a mountain, a unique natural wonder that adds to the charm of your visit.
How to Reach Gimmelwald
Zurich Airport and Geneva Airport are the nearest major airports.
Language
Swiss German
Currency
Swiss Franc (CHF).
Oia, Greece: Sunset Hues Mirror Love's Everchanging Beauty
Oia, nestled on Santorini's cliffs, is a picturesque village where iconic blue-domed churches and white-washed buildings frame panoramic views of the Aegean Sea. August here boasts warm and sunny weather, averaging 26°C to 29°C (79°F to 84°F), perfect for comfortable exploration and relaxation.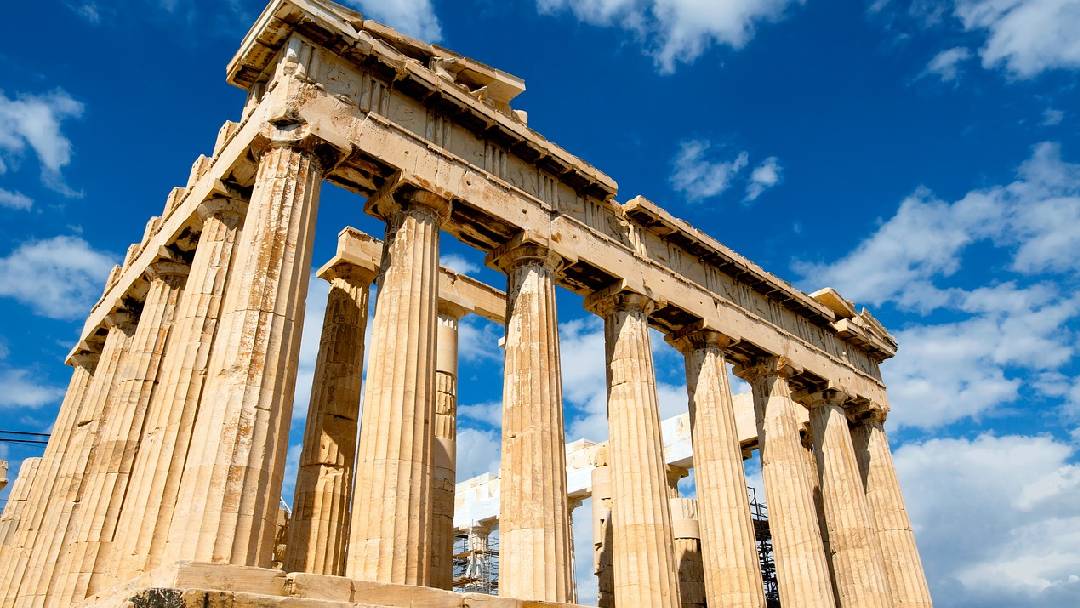 Romantic Activities for Honeymooners in Oia
Sunset Views from Oia Castle: Witness the world-famous Santorini sunset from Oia Castle, sharing a moment that seems suspended.
Private Catamaran Cruise: Sail the Aegean waters aboard a private catamaran, watching the sun dip below the horizon while savoring each other's company.
Romantic Stays for Honeymooners in Oia
Canaves Oia Suites: Perched on the cliffs, this luxury hotel offers elegant suites with private plunge pools, delivering an intimate and indulgent experience.
Andronis Luxury Suites: Carved into the cliffs, this hotel offers suites with stunning views and a tranquil atmosphere perfect for honeymooners.
Tourist Attractions in Oia
Amoudi Bay: Descend the steps to this charming fishing village, where you can savor fresh seafood and swim in crystal-clear waters.
Maritime Museum: Discover the maritime history of Santorini through exhibits that capture the island's maritime heritage.
How to Reach Oia
Oia is accessible by flying to Santorini International Airport (Thira) and then taking a taxi or bus to the village. Ferries also connect Santorini to nearby islands and the mainland.
Language in Oia
Greek. English is widely spoken in tourist areas.
Currency in Oia
Euro (€).
As we wrap up our journey through captivating August honeymoon destinations, it's clear that this month is a gateway to incredible beginnings. From sunlit beaches to cultural gems, nature's embrace, and hidden treasures, each option lets you craft your unique love story.
Remember, it's not just the place but the shared moments that matter. As you enter this new chapter, may your August honeymoon be a melody of joy and togetherness, creating memories to cherish for a lifetime. Here's to your journey of love taking flight in the magic of August.
FAQs
Can we experience the northern lights in August?
The Northern Lights, also known as the Aurora Borealis, are a natural phenomenon caused by charged particles from the sun colliding with gases in Earth's atmosphere.  In August, the nights are too short in these regions for the Northern Lights to be visible.
What makes a Caribbean cruise honeymoon unique?
A Caribbean cruise honeymoon offers a unique blend of romance and exploration. Sailing through turquoise waters, you'll visit multiple picturesque islands with charm and activities. The cruise provides a seamless celebration of your love while indulging in luxurious amenities, fine dining, and on-board entertainment.
What should I know about honeymooning in the Caribbean in August?
In August, the Caribbean experiences the hurricane season. While it's a less crowded and more affordable time to visit, there's a risk of storms and rainfall. It's crucial to monitor weather forecasts, consider islands with lower hurricane probabilities like Aruba or Barbados, and purchase travel insurance to cover potential disruptions.
What are some underrated destinations for an August honeymoon?
Consider Seychelles, Madagascar, or the Azores for your August honeymoon. Seychelles boasts pristine beaches and diverse marine life. Madagascar offers unique wildlife and lush landscapes. The Azores provide a tranquil escape with volcanic scenery and natural hot springs.
Which tropical destinations are recommended for an August honeymoon?
The Maldives, Bali, and Hawaii are highly recommended tropical honeymoon destinations in August. The Maldives offers idyllic overwater bungalows and clear blue waters. Bali provides a mix of cultural experiences and stunning beaches. Hawaii offers diverse islands with lush landscapes,  creating an unforgettable romantic getaway.
Which August honeymoon destinations cater to couples on a budget?
Croatia is an excellent choice for budget-conscious couples in August. With its stunning coastline, historic cities like Dubrovnik, and affordable accommodations, it offers a mix of culture and relaxation. Costa Rica offers adventure on a budget, from rainforest hikes to zip-lining.