When planning your next tropical escape, one destination that might catch your eye is the dazzling island of Curaçao. However, a critical aspect that weighs on the minds of potential visitors is Curacao travel safety.
In this article, we will delve deep into the heart of Curaçao to answer the pressing question: "How Safe Is Curaçao for Travel?".
What is Curaçao?
Before we delve into safety concerns, let's paint a picture of Curaçao. Curaçao, pronounced as 'Cure-a-sow,' is a constituent country of the Kingdom of the Netherlands in the southern Caribbean Sea. 
This island, often overshadowed by its more famous neighbor, Aruba, boasts a rich history, vibrant culture, and a diverse range of experiences for travelers.
Curaçao is renowned for its colorful, UNESCO World Heritage-listed capital, Willemstad, a city adorned with charming pastel-hued buildings that give it an enchanting European-Caribbean fusion vibe. Visitors flock here to wander the cobblestone streets, take in the unique architecture, and indulge in the island's delicious cuisine.
How safe is it to travel to Curaçao
Traveling to Curaçao is generally safe, but it has its considerations, like any destination. The crime rate is moderate, primarily in specific areas. Following safety tips, staying in well-traveled zones, and safeguarding your belongings are vital precautions.
The island experiences hurricanes, so stay informed if traveling during the season. Also, be aware of local regulations and health measures. With proper planning and vigilance, you can enjoy the beauty, culture, and warmth of Curaçao while keeping your trip secure.
Crime Rates and Reality
One of the primary concerns for travelers is crime. To evaluate this risk, looking out for Curacao crime rates is essential. While it's generally considered safe for tourists, some aspects remain.
The overall crime risk in Curacao is relatively low, with the island's government taking steps to ensure the safety of its visitors. The crime rate is significantly lower than many other Caribbean destinations, making it a favorable choice for travelers.
Transport & Taxis Risk
Transportation is crucial; understanding the risks can help you plan a safe journey. Curacao offers a variety of transportation options, including taxis and rental cars.
The risk associated with transportation and taxis is relatively low. Taxis in Curacao are regulated, and drivers are generally trustworthy.
Pickpockets Risk
Like in any tourist destination, pickpocketing can be a concern. However, in Curacao, the risk of pickpocketing is relatively low compared to many other famous vacation spots.
Incidents are rare, especially in well-traveled areas and tourist districts. Nevertheless, it's advisable to remain vigilant and take common-sense precautions like securing your belongings and being aware of your surroundings.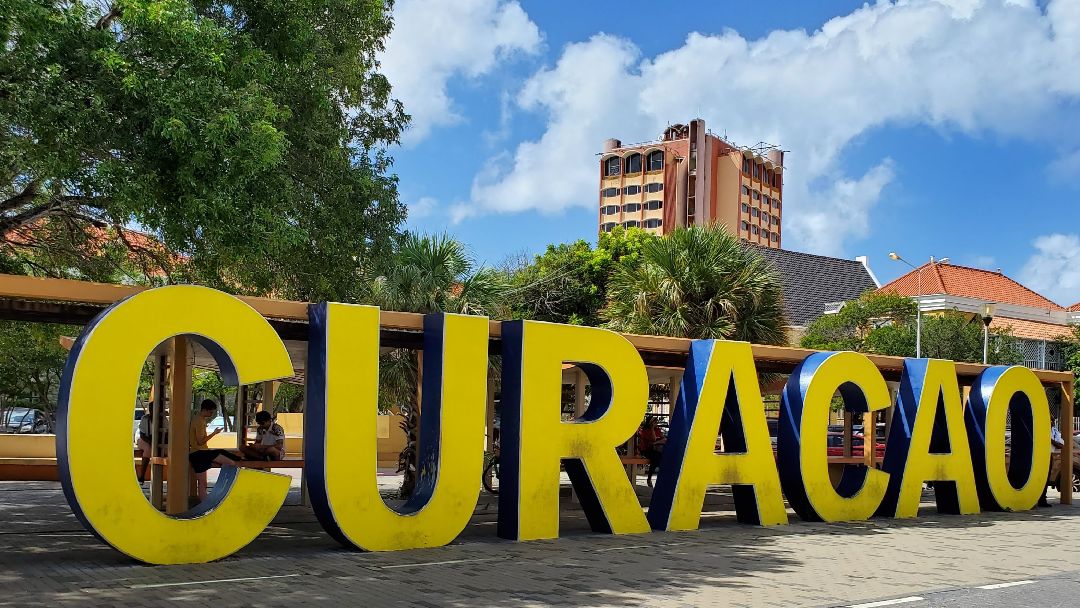 Natural Disasters Risk
Curacao is susceptible to natural disasters, particularly hurricanes, as with many Caribbean islands. While the risk of natural disasters cannot be eliminated, it's essential to understand the patterns and be prepared.
The hurricane season in the Caribbean typically runs from June to November. Curacao is generally on the outskirts of the hurricane belt, which means it's less frequently affected by these destructive storms. The risk of a direct hit from a hurricane is relatively low.
Mugging Risk in Curacao
When it comes to mugging risk in Curacao, it's essential to understand that while this beautiful Caribbean island is generally safe for tourists, mugging incidents can still occur.
According to crime rates data, mugging constitutes a relatively small percentage of overall crime on the island, with less than 5% of reported crimes related to mugging.
Most mugging incidents occur in or around Willemstad, the capital city. To reduce your risk, follow these safety tips:
Stay in well-traveled areas: Stick to populated and well-lit areas, especially at night.
Avoid displaying valuables: Keep your expensive jewelry, electronics, and cash discreet to avoid attracting unnecessary attention.
Use caution at ATMs: Be wary and avoid isolated or poorly lit machines.
Terrorism Risk in Curacao
Curacao has a low terrorism risk, with a very low percentage of incidents related to terrorism. The island is a stable and peaceful destination with no known history of terrorism.
It is important to note that the government of Curacao and its security forces are vigilant in safeguarding the island and its visitors from potential threats.
Scams Risk in Curacao
While Curacao is a relatively safe destination, tourists may encounter scams, often in the form of overcharging, particularly in tourist areas.
Scams account for a low percentage of incidents, but caution is still essential. Here are some common scams to be aware of:
Overpriced goods and services: Some vendors may try to charge tourists higher prices for goods and services. Always compare prices and be prepared to negotiate.
Unofficial tour guides: Stick to reputable tour operators and licensed guides to avoid fraudulent services.
Phony charity solicitations: Be skeptical of individuals requesting money for supposed charitable causes. It's best to donate to established organizations.
Curacao Safety Tips for a Worry-Free Trip
This list of travel precautions in Curacao will help you navigate the streets, choose the right areas to stay in, and safeguard your valuables during your Curaçao adventure.
Navigating the Streets
One of the most enticing aspects of Curaçao is its charming streets, vibrant colors, and welcoming locals. To explore these facets safely, keep these tips in mind:
Use Reputable Transportation: When renting a car is popular for tourists, choose a reputable rental agency. Check the vehicle's condition and make sure it has insurance.
Drive Cautiously: If you choose to drive, remember that traffic moves on the right side of the road. Stay alert, obey local traffic rules, and watch out for pedestrians and cyclists.
Pedestrian Safety: If you prefer to explore on foot, use sidewalks when available, and be cautious when crossing streets. It's always a good idea to look both ways, even on one-way streets.
Avoid Remote Areas at Night: Just like in any destination, it's best to avoid poorly lit or remote areas during the night. Stick to well-populated and well-lit streets.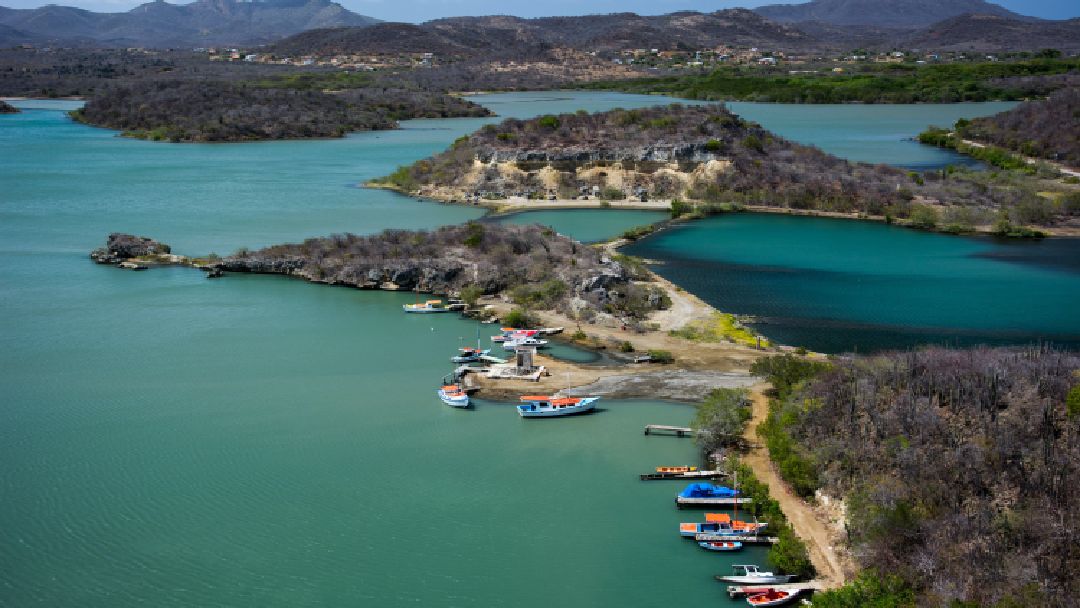 Staying in the Right Areas
Selecting the right area for your accommodation is a critical aspect of ensuring your safety while visiting Curaçao:
Willemstad: The capital, Willemstad, is a popular tourist destination. It offers a mix of colonial history and modern amenities. Many hotels, restaurants, and attractions are located here, making it a convenient and safe choice.
Westpunt: Located at the island's western tip, Westpunt is renowned for its stunning beaches and natural beauty. While quieter, it's a safe and peaceful area for those seeking a more tranquil escape.
Resorts: Many travelers opt for all-inclusive resorts like those in the Jan Thiel Bay area. These resorts often have security measures, providing a comfortable and secure environment.
Research Before Booking: Read reviews, check online travel forums, and seek recommendations to find the area that best suits your preferences and safety concerns.
Conclusion
Curaçao is generally a safe and welcoming destination for travelers. Following these safety tips, you can navigate the streets, choose the right areas to stay, and protect your valuables, ensuring a worry-free trip while enjoying the island's beauty and culture.
FAQs
Is Curacao safe for solo travelers?
Curacao is considered safe for solo travelers. Follow general safety tips, like avoiding poorly lit areas at night, and you'll have a fantastic solo adventure.
What should I know about local wildlife and safety in Curacao?
While most local wildlife is harmless, be cautious around cacti, which can cause painful injuries if touched. Keep a safe distance from local animals, and don't feed them.
Are there any cultural nuances I should know for my safety in Curacao?
It's essential to be respectful of local customs and traditions. Dress modestly when visiting religious sites and avoid taking photos without permission, especially in sensitive areas.
What's the best way to ensure my valuables are secure while I'm at the beach?
While enjoying the beautiful beaches, using waterproof pouches or lockers available at some resorts is a good idea. Keep your valuables in them while you swim or relax.
Are there any safety precautions for exploring Curaçao's underwater world?
When snorkeling or diving, follow guidelines provided by tour operators. Respect marine life, don't touch coral, and be mindful of your equipment to avoid damaging the reefs.