May is a month that breathes life into the world with its vibrant colors and balmy breezes. As the spring blossoms and the earth awakens from its wintry slumber, it's the perfect time for newlyweds to embark on a romantic journey together.
The best honeymoon destinations in May offer a harmonious blend of comfortable weather, fewer crowds, and a touch of that ineffable springtime magic.
This article will take you on a virtual tour of enchanting locales that come alive during this shoulder season, painting a canvas of love, exploration, and shared moments.
A Symphony of Blooms: Kyoto, Japan
Heralding the arrival of May is the ethereal city of Kyoto, Japan. Known for its exquisite cherry blossoms that typically bloom in early spring, May extends this floral spectacle as azaleas and wisterias take center stage.
The air is perfumed with the delicate fragrance of flowers, creating an otherworldly atmosphere perfect for honeymooners seeking a romantic escape.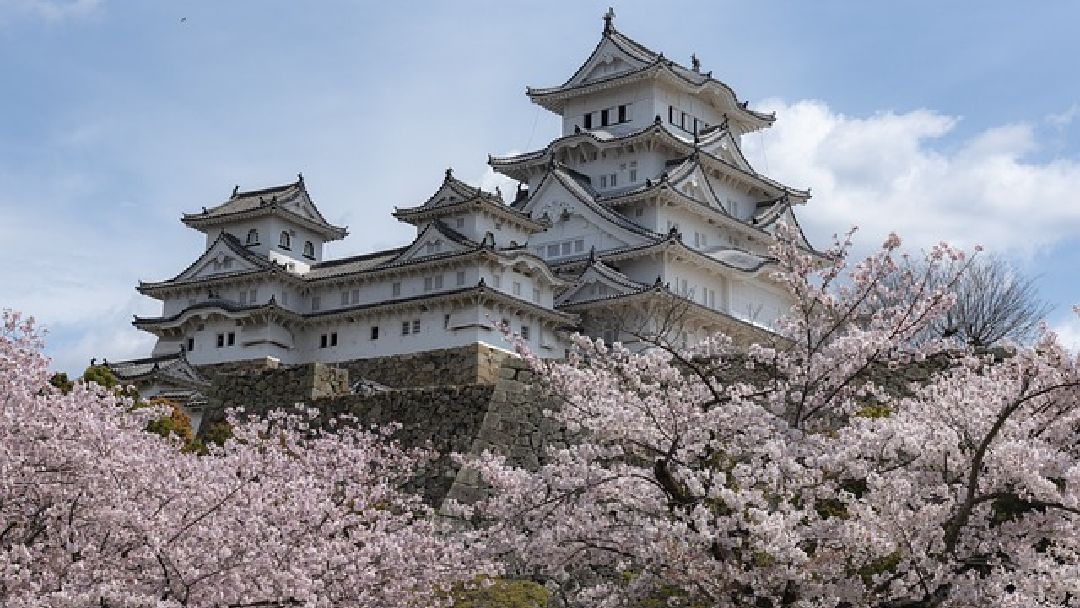 Average Temperature in May
The average temperature in Kyoto during May hovers around a delightful 20°C (68°F), creating a pleasant climate that is neither too hot nor too cold.
Romantic Activities for Honeymooners
Hanami Picnic: While cherry blossoms usually peak in early spring, May extends the floral extravaganza to include azaleas and wisterias.
Honeymooners can indulge in a hanami (flower viewing) picnic beneath the blush-pink blooms, sharing moments of intimacy and joy.
Boat Ride on the Hozu River: Drift along the tranquil Hozu River in a traditional wooden boat, surrounded by lush foliage and serenaded by the whispers of nature.
Romantic Stays for Honeymooners
Ryokans with Private Onsens: Immerse yourselves in Japanese hospitality by staying at a ryokan (traditional inn) with private hot spring baths, offering a serene oasis for couples to unwind in each other's company.
Luxury Hotels with Garden Views: Some of Kyoto's luxury hotels offer rooms with stunning garden views, allowing you to wake up to the beauty of nature every morning.
Tourist Attractions in Kyoto
Kinkaku-ji (Golden Pavilion): A majestic Zen temple covered in gold leaf, reflecting in a tranquil pond, a sight that's nothing short of mesmerizing.
Arashiyama Bamboo Grove: Walk hand in hand through the ethereal bamboo forest, creating memories that will last a lifetime.
How to Reach Kyoto
Kyoto is well-connected by train from major cities in Japan. The Shinkansen (bullet train) from Tokyo takes around 2 hours and 20 minutes.
Language
Japanese
Currency
Japanese Yen (JPY)
Mediterranean Dreams: Amalfi Coast, Italy
Picture azure waters, pastel-hued villages clinging to cliffs, and a Mediterranean sun that casts a golden glow on everything it touches. Welcome to the Amalfi Coast in May. This Italian paradise is still basking in the pleasant spring weather, making it an ideal choice for couples who want to savor the romance of cobblestone streets and stunning coastal vistas.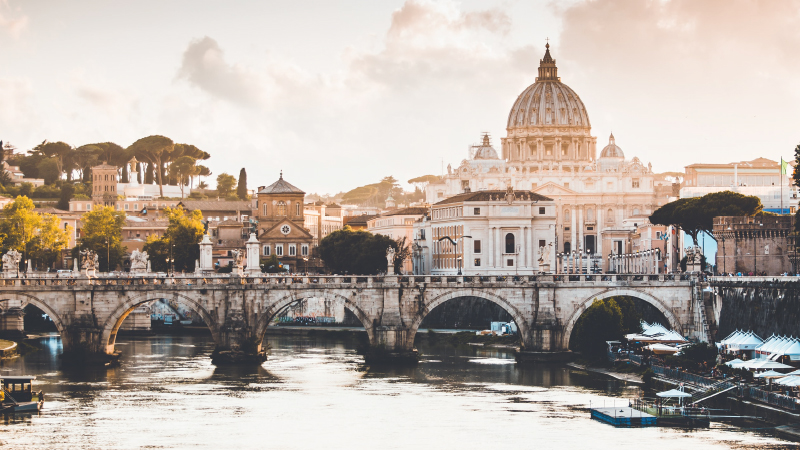 Average Temperature in May
The Amalfi Coast experiences an average temperature of around 18°C (64°F) in May, making it an ideal destination for couples seeking warm but not scorching weather.
Romantic Activities for Honeymooners
Sunset at Ravello: The charming village of Ravello perches atop the cliffs and offers breathtaking sunset views over the Mediterranean Sea, setting the stage for a truly romantic evening.
Exploration of Positano: Wander through the narrow streets of Positano, hand in hand, exploring boutiques, savoring gelato, and stopping for intimate meals at tucked-away trattorias.
Romantic Stays for Honeymooners
Cliffside Villas: Some luxurious accommodations on the Amalfi Coast offer private villas perched on cliffs, ensuring privacy, stunning views, and the utmost comfort.
Boutique Hotels with Sea Views: Indulge at a boutique hotel that boasts panoramic sea views, where you can wake up to the sound of the waves.
Tourist Attractions on the Amalfi Coast
Pompeii: Take a day trip to the ancient ruins of Pompeii, a city frozen in time by the eruption of Mount Vesuvius.
Boat Tours to Grottoes: Explore the coast's hidden sea caves and caverns by taking a boat tour from Amalfi or Positano.
How to Reach the Amalfi Coast
The nearest major airport is Naples International Airport. You can take a train, bus, or ferry from Naples to reach different towns along the coast.
Language
Italian
Currency
Euro (EUR)
Tropical Serenity: Bali, Indonesia
If you're yearning for a tropical escape, Bali in May presents an alluring blend of tranquil beaches, lush rice terraces, and vibrant cultural experiences. The island's shoulder season means fewer tourists, allowing you to immerse yourselves in the beauty and spirituality of this Indonesian gem.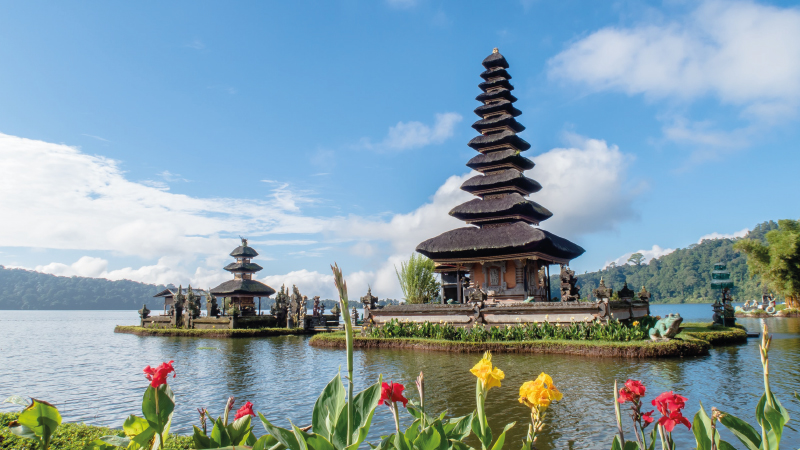 Average Temperature in May
Bali experiences a tropical climate with an average temperature of around 28°C (82°F) in May. The weather is warm and humid, perfect for those who enjoy tropical getaways.
Romantic Activities for Honeymooners
Sunset at Tanah Lot: Witness the sunset at the iconic Tanah Lot temple, where the temple silhouette against the colorful sky creates a scene straight out of a romance novel.
Couples' Spa Retreats: Indulge in a couples' spa day, experiencing traditional Balinese massages and rejuvenating treatments together.
Romantic Stays for Honeymooners
Private Pool Villas: Bali is renowned for its stunning private pool villas, where you can enjoy a dip in your pool with complete seclusion.
Beachfront Resorts: Choose a beachfront resort for direct access to the sand and waves, allowing you to bask in the beauty of the Indian Ocean.
Tourist Attractions in Bali
Ubud's Rice Terraces: Explore the iconic rice terraces of Ubud, where the lush green fields create a picturesque backdrop for romantic walks.
Uluwatu Temple: Attend the mesmerizing Kecak dance performance at Uluwatu Temple, set against the backdrop of the ocean and a golden sunset.
How to Reach Bali
Ngurah Rai International Airport in Denpasar is the main gateway to Bali, with numerous international flights arriving daily.
Language
Balinese and Indonesian
Currency
Indonesian Rupiah (IDR)
Riviera Reverie: French Riviera
Nestled along the picturesque coastline of the Mediterranean Sea, the French Riviera, or Côte d'Azur, emerges as an idyllic haven for honeymooners seeking a blend of elegance, romance, and coastal beauty. May, the heart of spring, casts a delightful spell on this region, offering the perfect balance of warm temperatures and a serene ambiance.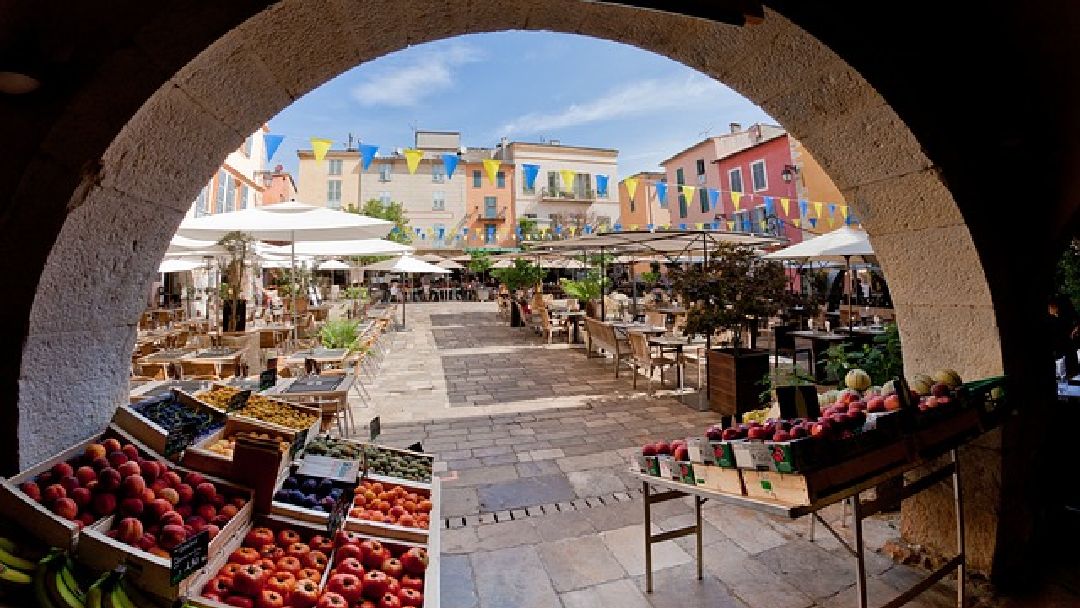 Average Temperature in May
The French Riviera experiences an average temperature of around 18-22°C (64-72°F) in May, creating a comfortable atmosphere for outdoor activities and exploration.
Romantic Activities for Honeymooners
The French Riviera paints a canvas of romantic experiences that resonate with couples in search of intimate moments:
Sunset Strolls: Walk hand in hand along the Promenade des Anglais in Nice as the setting sun paints the sky with hues of pink and gold.
Cruise the Coast: Embark on a private yacht cruise, savoring the coastal vistas and stopping at hidden coves for a secluded dip in the azure waters.
Dine with a View: Indulge in a candlelit dinner at a seaside restaurant, where you can savor fresh seafood while gazing at the moonlight dancing on the waves.
Romantic Stays for Honeymooners
Luxury resorts and boutique hotels dot the coastline, offering honeymooners opulent accommodations with breathtaking views:
Hotel Negresco (Nice): A legendary icon, this hotel exudes old-world charm and luxury, providing a perfect setting for a romantic stay.
Château de la Chèvre d'Or (Èze): Perched on a cliff, this castle-like hotel offers stunning panoramic views of the Mediterranean Sea, creating an intimate and luxurious escape.
Tourist Attractions in the French Riviera
The French Riviera boasts a multitude of attractions that cater to diverse interests:
Monaco: Visit the glamorous Monte Carlo Casino, explore the historic Prince's Palace, and admire the opulent yachts in the harbor.
Cannes: Stroll along the famous Croisette Boulevard, where you can spot celebrities and enjoy the pristine beaches.
How to Reach the French Riviera
By Air: The Nice Côte d'Azur Airport is the main gateway to the region, offering international flights and convenient access to cities like Nice, Cannes, and Monaco.
By Train: The French Riviera is well-connected by rail, with high-speed trains linking major cities to the region.
Language
French
Currency
Euro (€)
A Tropical Love Affair in Saint Lucia
Tucked away in the heart of the Caribbean, Saint Lucia beckons honeymooners with its lush landscapes, azure waters, and a sense of tranquility that's perfect for couples seeking a romantic escape. May graces this island gem with pleasant weather, creating an enchanting backdrop for love to flourish.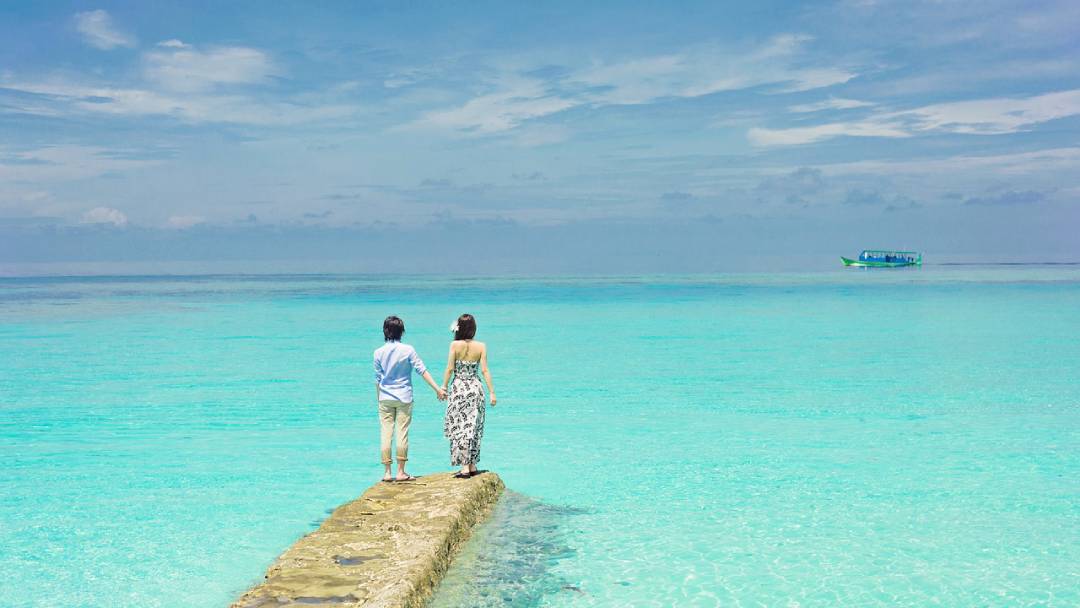 Average Temperature in May
Saint Lucia enjoys an average temperature of approximately 28-31°C (82-88°F) in May, offering warm and inviting conditions for beach activities and exploration.
Romantic Activities for Honeymooners
Saint Lucia offers a plethora of romantic experiences that celebrate the island's natural beauty:
Pitons Sunset Cruise: Sail along the coastline, sipping champagne as the sun dips behind the iconic Pitons, casting a golden glow over the sea.
Sulfur Springs Soak Delight in a private dip in the Sulphur Springs' warm mineral-rich waters, renowned for their healing properties.
Hidden Beach Picnic: Embark on a private hike to discover a secluded beach, where a romantic picnic awaits with local delicacies and breathtaking views.
Romantic Stays for Honeymooners
The island boasts luxurious resorts and boutique accommodations that offer seclusion and intimacy.
Jade Mountain: Known for its open-concept suites with infinity pools overlooking the Pitons, this resort provides an unparalleled romantic experience.
Ladera Resort: Nestled on a ridge, Ladera's open-air suites offer sweeping views of the Caribbean Sea, making it an ideal haven for couples.
Tourist Attractions in Saint Lucia
Soufrière: Explore the charming town of Soufrière, visit the Diamond Botanical Gardens, and enjoy the stunning Diamond Waterfall.
Rainforest Adventures: Embark on a zip line adventure or hike through the lush rainforests of Saint Lucia, immersing yourselves in nature.
How to Reach Saint Lucia
By Air: Hewanorra International Airport is the main gateway, receiving flights from various international destinations.
Language
English
Currency
Eastern Caribbean Dollar (XCD)
Greek Isles of Love: Santorini, Greece
Santorini, the crown jewel of the Cyclades, casts an enchanting spell on honeymooners with its iconic white-washed buildings, stunning sunsets, and a captivating blend of history and natural beauty. May bestows upon Santorini a gentle warmth, creating a dreamlike atmosphere that beckons lovers worldwide.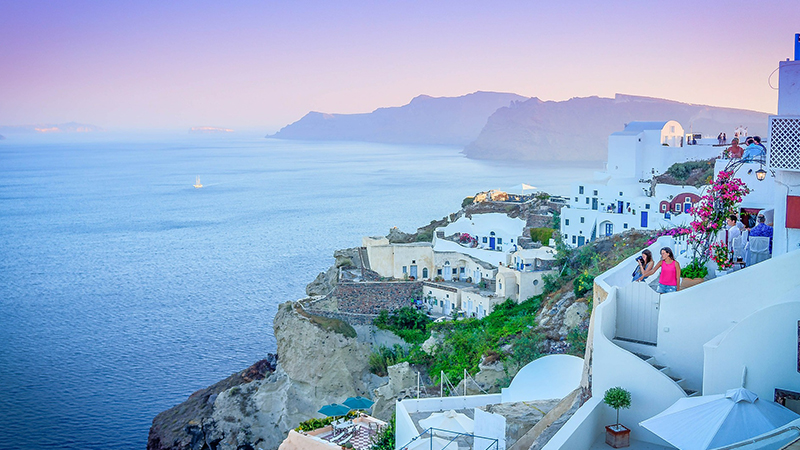 Average Temperature in May
Santorini experiences an average temperature of around 18-24°C (64-75°F) in May, offering pleasant weather for exploration and relaxation.
Romantic Activities for Honeymooners
Sunset in Oia: Witness the world-famous sunset in Oia, where the sky transforms into a canvas of vibrant colors, setting the scene for a romantic evening.
Caldera Cruise: Sail around the volcanic caldera, visiting secluded hot springs and savoring a delectable Greek feast as the Aegean breeze embraces you.
Wine Tasting: Explore the island's vineyards and wineries, indulging in wine tastings while enjoying panoramic sea views.
Romantic Stays for Honeymooners
Grace Santorini: Perched on a cliff, this boutique hotel offers minimalist elegance and panoramic views of the caldera and sunset.
Canaves Oia Suites: Known for its infinity pools and exceptional service, this hotel provides an idyllic sanctuary for couples.
Tourist Attractions in Santorini
Ancient Thira: Explore the ancient ruins of Thira, offering a glimpse into Santorini's rich history and culture.
Akrotiri Archaeological Site: Discover the well-preserved remains of an ancient Minoan city buried under volcanic ash.
How to Reach Santorini
By Air: Santorini National Airport receives domestic and international flights, making it accessible from major cities.
Language
Greek
Currency
Euro (€)
Cultural Haven: Marrakech, Morocco
Nestled at the crossroads of Europe and Africa, Marrakech beckons travelers with its exotic charm, bustling markets, and rich tapestry of history. This North African gem enjoys mild temperatures and sunny days in May, creating an inviting atmosphere for honeymooners to explore its vibrant streets and immerse themselves in its culture.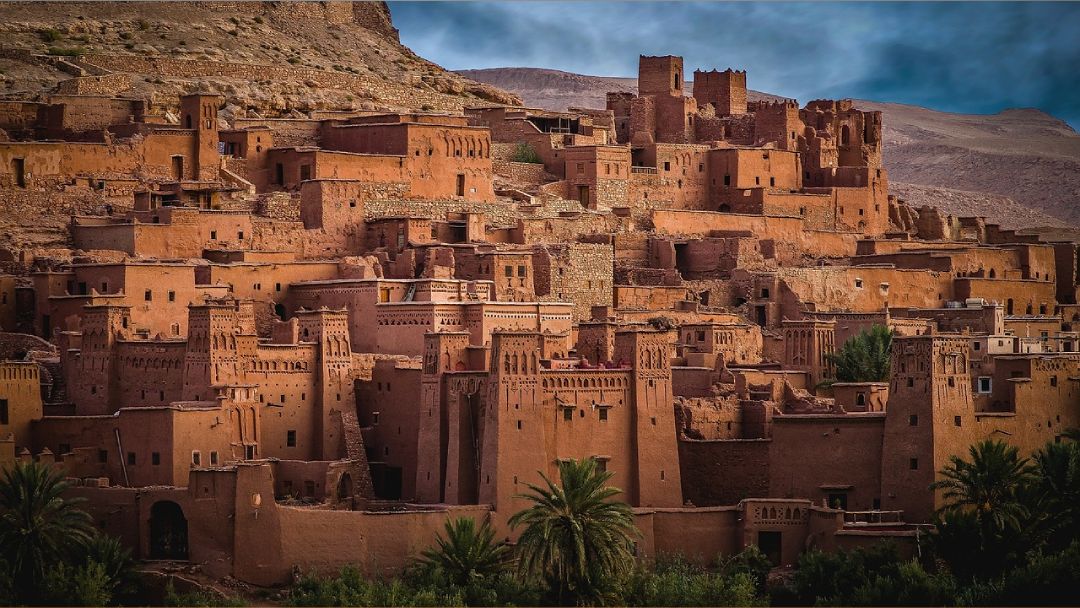 Average Temperature in May
Marrakech experiences an average high temperature of around 82°F (28°C) and an average low temperature of about 60°F (16°C) in May. These comfortable temperatures make it a fantastic time to explore the city without the sweltering heat of the summer months.
Romantic Activities for Honeymooners
Sunset at Jardin Majorelle: Stroll hand in hand through the captivating Jardin Majorelle, a serene oasis of lush greenery and vibrant blue buildings. The garden takes on an enchanting aura as the sun sets, making it an ideal spot for a romantic evening.
Traditional Moroccan Dinner: Delight your taste buds with a candlelit dinner under the stars. Enjoy dishes like tagine and couscous while surrounded by the intoxicating ambiance of Moroccan architecture.
Romantic Stays for Honeymooners
Riad Retreats: Marrakech offers a plethora of riads, traditional Moroccan houses with inner courtyards. These intimate settings provide privacy and a sense of romance, often featuring intricately designed architecture and luxurious amenities.
Luxury Resorts: Indulge in world-class luxury at the many resorts scattered around the city. From opulent pools to lavish spa treatments, these resorts ensure an unforgettable honeymoon experience.
Tourist Attractions
Medina of Marrakech: Lose yourselves in the Medina's labyrinthine streets, where bustling souks offer everything from spices to textiles. Explore the vibrant colors, sounds, and scents that define the heart of Marrakech.
Koutoubia Mosque: Admire the stunning architecture of the Koutoubia Mosque, an iconic landmark that is a testament to the city's history and religious significance.
How to Reach
Marrakech is well-connected by air, with the Marrakech Menara Airport being a major entry point for international travelers. From the airport, it's easy to arrange transportation to your accommodation.
Language
Arabic is the official language of Morocco, but you'll also find that many people in Marrakech speak French, especially in tourist areas. English is also commonly spoken in the hospitality industry.
Currency
The local currency in Morocco is the Moroccan Dirham (MAD). It's advisable to exchange currency upon arrival or use ATMs to withdraw Dirhams.
Conclusion
As May unfolds its vibrant petals, it beckons newlyweds to explore the world's most enchanting destinations. With a touch of springtime magic, this shoulder season sets the stage for unforgettable honeymoon experiences. May invites you to embrace romance in every corner of the globe.
So, take each other's hand and embark on this journey of love, as the best honeymoon destinations in May weave stories that will forever grace the tapestry of your lives together.
FAQs
How can I make the most of my honeymoon in Marrakech, Morocco?
To make the most of your Marrakech honeymoon in May, explore the bustling Medina, savor a traditional Moroccan dinner under the stars, and stay in a charming riad for an intimate experience that immerses you in the local culture.
Are there any lesser-known romantic activities to try in these destinations?
In Bali, consider a sunrise hike to Mount Batur for a breathtaking view. In Saint Lucia, take a catamaran cruise to Sulphur Springs for a unique and romantic experience amidst nature's wonders.
What type of accommodations can I find in these destinations?
In these destinations, you can find a range of accommodations. From riads in Marrakech and luxury resorts in Bali to charming boutique hotels in Santorini, each place offers options that cater to different preferences and budgets.
How can I ensure a smooth travel experience to these destinations?
To ensure a smooth travel experience, plan and book your accommodations and transportation in advance, research local customs and norms, and have a contingency plan for any unexpected situations.
What are some cultural etiquette tips for honeymooning couples?
Respect the local customs and dress codes, especially in conservative destinations. Learn a few basic phrases in the local language, be mindful of cultural norms, and engage with the locals respectfully to create meaningful interactions.