With its breathtaking landscapes, crystal-clear waters, and charming towns, the Mediterranean has been a cherished haven for romantic getaways for generations.
Its uniqueness lies in the harmony of ancient history, modern luxury, natural beauty, and vibrant culture. As the sun sets over the horizon, painting the sky in shades of pink and gold, couples find themselves transported to a realm of shared moments and unforgettable experiences.
This article delves into the world of romantic escapes in this enchanting region, where couples can immerse themselves in a tapestry of love, adventure, and culture.
The Charm of Mediterranean Honeymoon Destinations
The Mediterranean's appeal to honeymooners is undeniably captivating. It's a realm where dreams blend with reality, and every corner seems to hold a whisper of ancient love stories.
The region's coastal charm, with its quaint villages and dramatic cliffs, forms the backdrop of countless memories waiting to be etched into newlyweds' hearts.
Each Mediterranean destination offers a unique blend of romance and adventure, catering to diverse tastes and desires.
The cobbled streets of Santorini's Oia invite couples to wander hand in hand while the historic alleys of Dubrovnik weave tales of medieval grandeur. Nice's artistic ambiance and Cyprus' ancient churches add layers to the romantic narrative, creating experiences that resonate long after the honeymoon.
Santorini, Greece: Elegance Amidst the Aegean
Why Go
Santorini, with its unparalleled beauty, is a top-tier destination for honeymooners. The island's iconic white-washed buildings perched on cliffs overlooking the Aegean Sea create an ethereal atmosphere perfect for romance.
The sunsets are legendary, casting a golden glow over the Caldera, making it a haven for couples seeking a blend of luxury, breathtaking vistas, and a touch of Greek charm.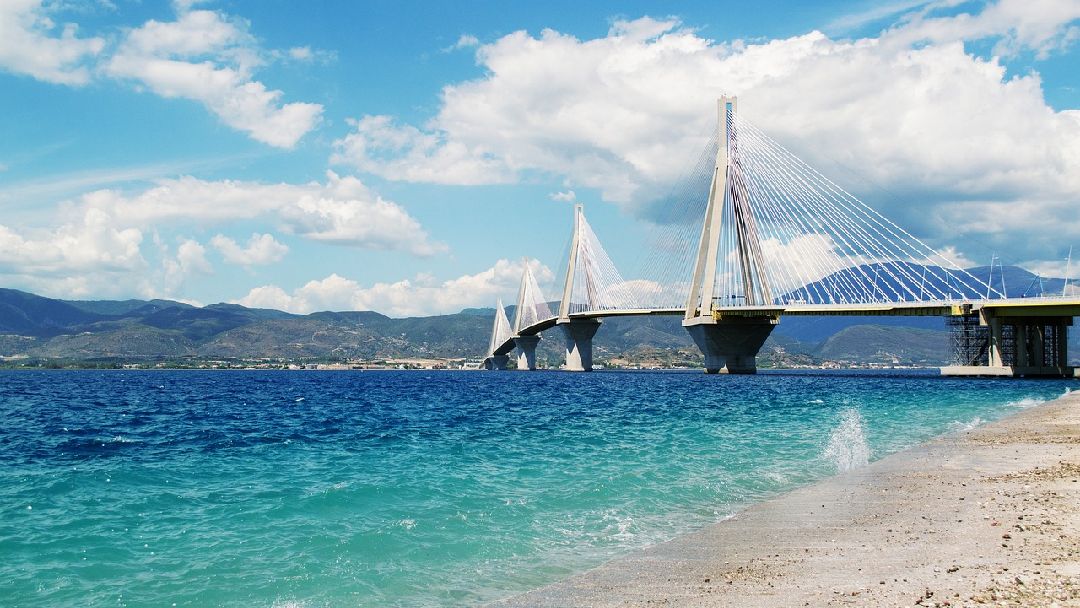 Things to Do
Witness one of the world's most mesmerizing sunsets from the village of Oia, where the sky transforms into a palette of warm hues, creating an unforgettable backdrop for your romantic moments.
Explore the capital of Santorini, Fira, with its vibrant markets, charming streets, and panoramic views, allowing you to stroll through the town, shop for local crafts, and enjoy a drink at a cliffside café.
Embark on a private cruise along the Caldera's azure waters to admire the island's unique geological formations, swim in hot springs, and indulge in a freshly prepared seafood feast onboard.
Experience the island's unique beaches born from its volcanic origins, with the striking crimson sands of the Red Beach and the unique sunbathing opportunities of the Black Beach.
Delve into Santorini's wine culture by exploring its vineyards and participating in wine-tasting sessions, where the volcanic soil contributes to the wine's unique flavors, delighting wine enthusiasts.
Immerse yourselves in history at the Akrotiri Archaeological Site, where the well-preserved remains of the ancient city offer insights into the life of the Minoans and the rich tapestry of the island's past.
Best Time to Go
The best time to experience Santorini's romantic ambiance is during the shoulder seasons of late spring (April to June) and early fall (September to October). The weather is warm during these months, and the crowds are thinner than in the peak summer season.
Avoid the peak summer months (July and August) if you prefer to enjoy the island's beauty without the bustling crowds and high temperatures.
Amalfi Coast, Italy: Amorous Italian Grandeur
Why Go
The Amalfi Coast beckons with its spellbinding combination of natural beauty, rich history, and authentic Italian charm. This stretch of coastline is a perfect destination for a honeymoon.
It allows couples to immerse themselves in breathtaking landscapes, indulge in sumptuous cuisine, and relish romantic strolls through charming villages.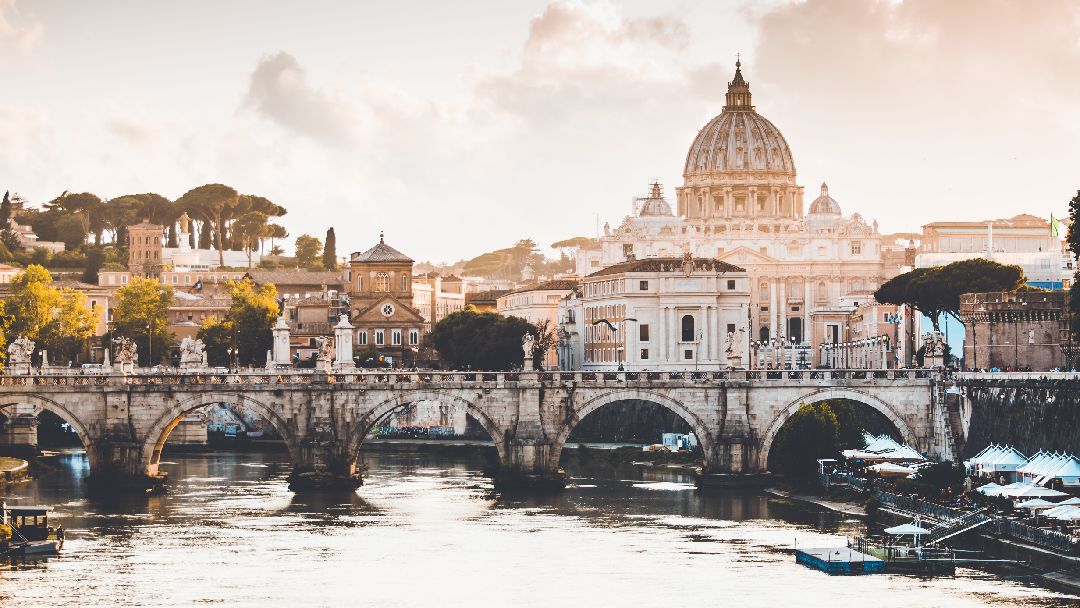 Things to Do
Wander hand in hand through the alleys of Positano, adorned with pastel-colored houses. Visit the beach, explore boutiques, and savor Italian gelato by the sea.
Explore the historic town of Amalfi with its grand cathedral and vibrant piazzas. Absorb the local culture, visit paper mills, and enjoy a leisurely espresso at a café.
Ravello's Terraced Gardens
Visit Ravello, famous for its terraced gardens and panoramic vistas. The Villa Cimbrone and Villa Rufolo offer stunning backdrops for romantic moments.
Take a boat trip along the coast to discover hidden coves, sea caves, and pristine waters. A private boat ride with a champagne picnic is a perfect way to celebrate love.
Savor Amalfi's culinary treasures. Taste fresh seafood, indulge in handmade pasta, and relish local wines at seaside trattorias.
Visit Atrani, a charming village between cliffs. It's a serene spot for a romantic walk or a quiet meal at a local restaurant.
Best Time to Go
The best time to experience the Amalfi Coast's romantic allure is late spring (May to June) and early fall (September to October). These periods offer pleasant weather, fewer tourists, and a more relaxed atmosphere.
Late spring showcases the coast's vibrant blooms and comfortable temperatures, perfect for exploring villages and enjoying the beaches. Early fall offers a similar charm and the added advantage of grape harvest season, providing an opportunity to participate in local wine festivals.
Avoid the peak summer months (July and August) if you prefer to escape the crowds and the intense heat. During the recommended times, the Amalfi Coast reveals its enchanting beauty, allowing you to bask in the love-struck atmosphere at your own pace.
French Riviera, France: Luxury and Love
Why Go
The French Riviera, or Côte d'Azur, is a playground of luxury and romance that has captivated hearts for generations. Its glamorous atmosphere, pristine beaches, and cultural richness make it an ideal destination for couples seeking luxury and intimacy.

Things to Do
Experience the enchanting allure of the French Riviera as you walk along the iconic Croisette promenade in Cannes, immersing yourself in elegance and indulging in luxury shopping. At the same time, the city's rich film festival heritage infuses your honeymoon with a touch of cinematic magic.
Venture into an artistic escape in Nice, where you can explore the Matisse Museum and the Marc Chagall National Museum, then stroll along the Promenade des Anglais, where stunning sea views paint a romantic backdrop.
Discover the chic ambiance of Saint-Tropez, with its high-end boutiques and celebrity allure; relax on its sun-kissed beaches, meander through the old port, and bask in the embrace of the Mediterranean sun.
As you wander through the medieval streets of Saint-Paul-de-Vence, an artists' haven, delight in the village's galleries, boutiques, and panoramic hilltop views that offer a glimpse into the artistic soul of the region.
Experience the grandeur of Monaco, where Casino Square, Monte Carlo Casino, and luxurious yachts create an ambiance of opulence. As you stroll through the old town of Monaco-Ville, history comes alive in the charming cobblestone streets.
Best Time to Go
The ideal time for a French Riviera honeymoon is during the spring (April to June) and fall (September to October) seasons. The weather is pleasantly warm during these months, and the region is less crowded than the peak summer months.
Avoid the summer months (July and August) if you prefer a quieter experience, as these months tend to be crowded due to vacationers and the heat.
Dubrovnik, Croatia: Where History Meets Coastal Charms
Why Go
Dubrovnik, often called the "Pearl of the Adriatic," is a destination that blends rich history with coastal beauty. This UNESCO World Heritage Site exudes a unique charm, making it a captivating honeymoon destination with its well-preserved medieval architecture, captivating city walls, and stunning views of the Adriatic Sea.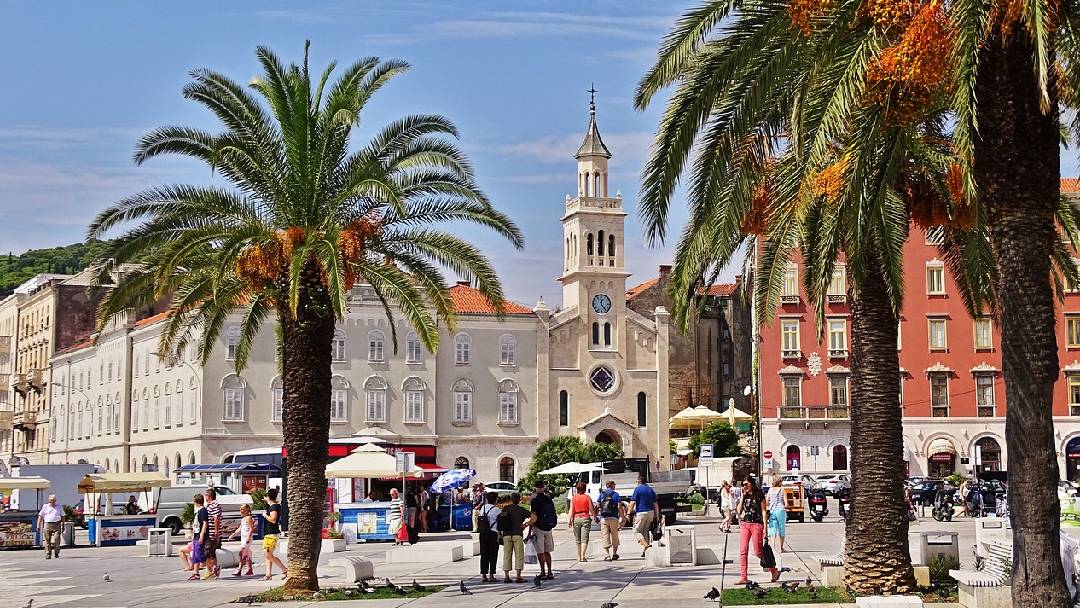 Things to Do
Walk the ancient city walls, where panoramic views of red-tiled roofs, the sparkling sea, and charming streets infuse the air with romance.
As you continue, explore the cobbled streets of the Old Town hand in hand, encountering historic landmarks like the Dubrovnik Cathedral, Sponza Palace, and the Rector's Palace.
Venturing further, the island escapes beckon, inviting you to take a boat trip to the nearby Elafiti Islands, where secluded beaches and crystal-clear waters await your embrace.
Relaxation takes on new meaning as you bask in the sun, swim in the azure waters, and create cherished memories on these tranquil shores.
For an elevated perspective, ascend Mount Srđ via the Dubrovnik Cable Car. From this vantage point, sweeping views of the city and the Adriatic coastline form the backdrop of a romantic sunset, painting the sky in hues of gold and pink.
Best Time to Go
The best time to experience Dubrovnik's unique charm is during the shoulder seasons of late spring (April to June) and early fall (September to October). The weather is pleasant during these months, and the city is less crowded than the peak summer season.
Avoid the peak summer months (July and August) if you prefer to explore the city without the bustling crowds and intense heat. By choosing the recommended times, you can uncover the historical treasures and coastal charms of Dubrovnik at your own pace, ensuring an unforgettable honeymoon experience.
Mykonos, Greece: Party and Serenity
Why Go
Mykonos, a Greek island known for its vibrant nightlife and stunning beauty, offers honeymooners a unique blend of excitement and tranquility. Whether you're seeking romantic moments by the turquoise waters or looking to celebrate your love with lively parties, Mykonos has it all.
With its picturesque landscapes, vibrant culture, and luxurious accommodations, the island promises an unforgettable honeymoon experience.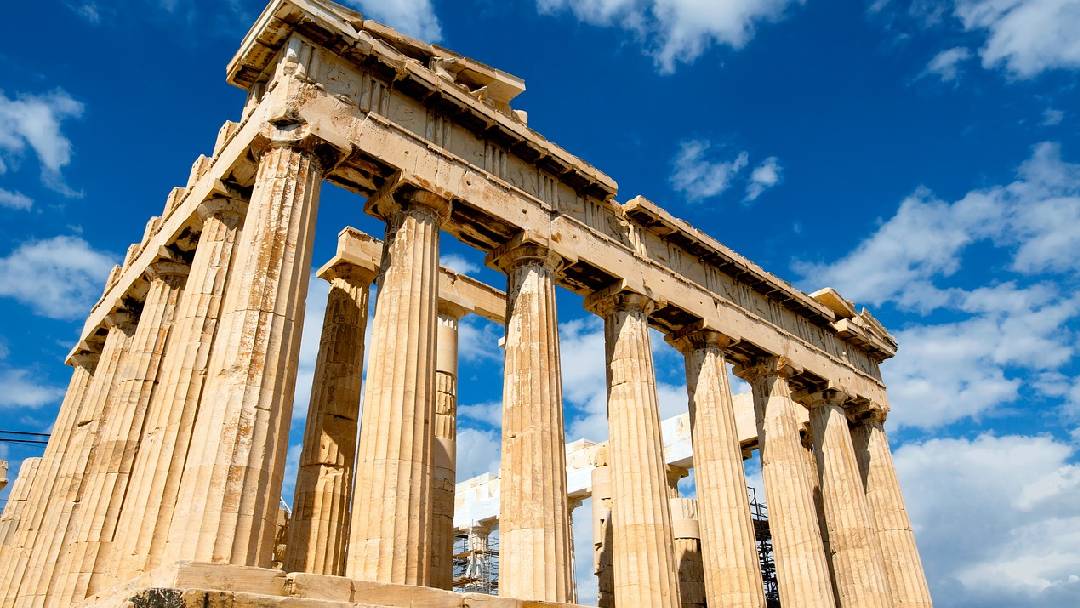 Things to Do
Beach Bliss awaits in Mykonos, where you can revel in the beauty of Greece's most stunning beaches, such as Paradise, Super Paradise, and Psarou.
Embark on a journey of Mykonos Town Exploration, meandering through its enchanting streets adorned with iconic white-washed buildings and charming narrow alleys. Indulge in boutique shopping, admire art galleries, and marvel at the picturesque windmills.
As day turns to dusk, partake in the magic of Romantic Sunsets from exquisite viewpoints like Little Venice or the Armenistis Lighthouse,
For those seeking a lively atmosphere, Mykonos' Party Scene beckons; experience the island's renowned nightlife by venturing to iconic beach clubs and bars, where you can dance to the beats of world-renowned DJs and embrace the vibrant energy that permeates the air.
Dive into history with a Delos Island Excursion; a boat trip takes you to this ancient archaeological site, where you'll explore ruins that whisper stories of times gone.
And if you're an enthusiast of aquatic activities, Mykonos offers a playground for Water Sports; engage in exhilarating pursuits like windsurfing, snorkeling, and scuba diving, creating the perfect backdrop for an aquatic adventure of a lifetime.
Best Time to Go
The best time to experience Mykonos' unique blend of relaxation and excitement is during the shoulder seasons of late spring (April to June) and early fall (September to October). These months offer pleasant weather, fewer crowds, and a more balanced atmosphere.
While Mykonos is known for its vibrant summer parties, you can still enjoy its serenity by avoiding the peak summer months (July and August) if you prefer a more tranquil experience.
Cinque Terre, Italy: Pastel Dreams Along the Ligurian Sea
Why Go
Cinque Terre, a collection of five colorful villages perched on the rugged cliffs of the Ligurian coastline, offers a fairytale setting for a romantic honeymoon. The pastel-hued buildings, stunning sea views, and tranquil atmosphere create an enchanting backdrop for couples seeking an intimate and picturesque getaway.
Whether exploring the charming villages or hiking along the coastal trails, Cinque Terre promises a dreamy escape.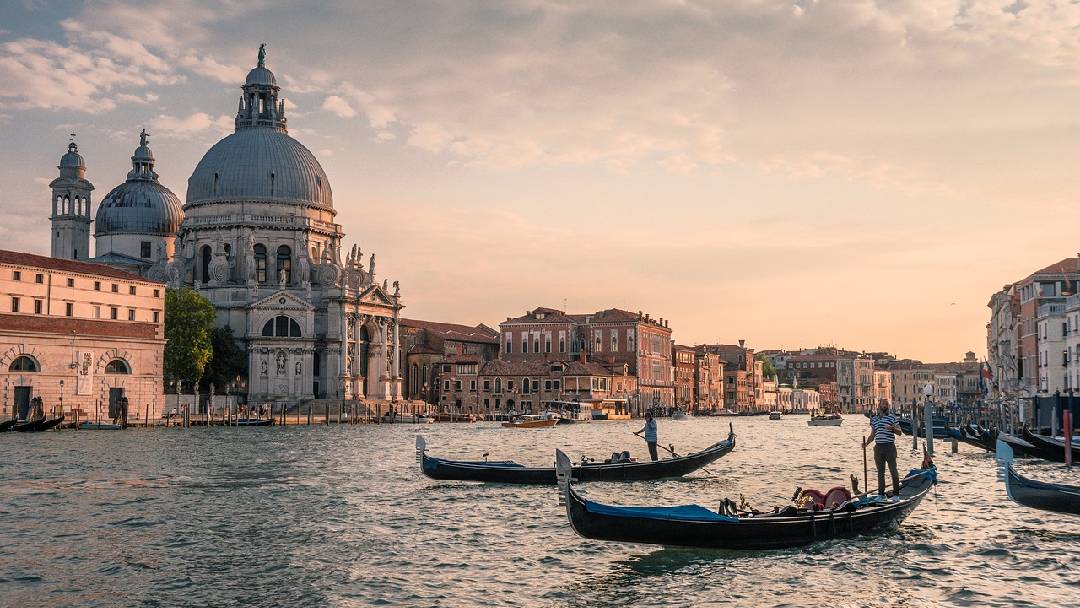 Things to Do
Engage in scenic hikes along the coastal trails that connect the five villages:
Monterosso, Vernazza, Corniglia, Manarola, and Riomaggiore, where breathtaking views of the Ligurian Sea are sure to create memorable moments; then, wander through the charming streets of each village.
Admire pastel-colored houses, cozy squares, and picturesque harbors, with highlights including Vernazza's medieval tower and Riomaggiore's colorful houses;
Indulge in fresh seafood at local trattorias, savoring Ligurian specialties like pesto pasta and seafood risotto while gazing at the sea.
Experience the coast from the sea with a boat tour, marveling at the villages from a different perspective and enjoying swims in the crystal-clear waters; relish romantic sunsets from scenic spots like the Vernazza viewpoint or Manarola's Nessun Dorma terrace.
Best Time to Go
The best time to experience the magical ambiance of Cinque Terre is during the spring (April to June) and fall (September to October) seasons. The weather is pleasant during these months, and the villages are less crowded than during the peak summer period.
While summer (July and August) brings crowds and warm temperatures, it might be the least recommended time for a peaceful honeymoon experience.
Malta: A Mediterranean Gem
Why Go
Malta, a small archipelago in the heart of the Mediterranean Sea, offers a unique blend of history, culture, and natural beauty, making it an exceptional honeymoon destination.
With its stunning coastline, charming towns, and ancient ruins, Malta provides a captivating backdrop for couples seeking a romantic and immersive getaway.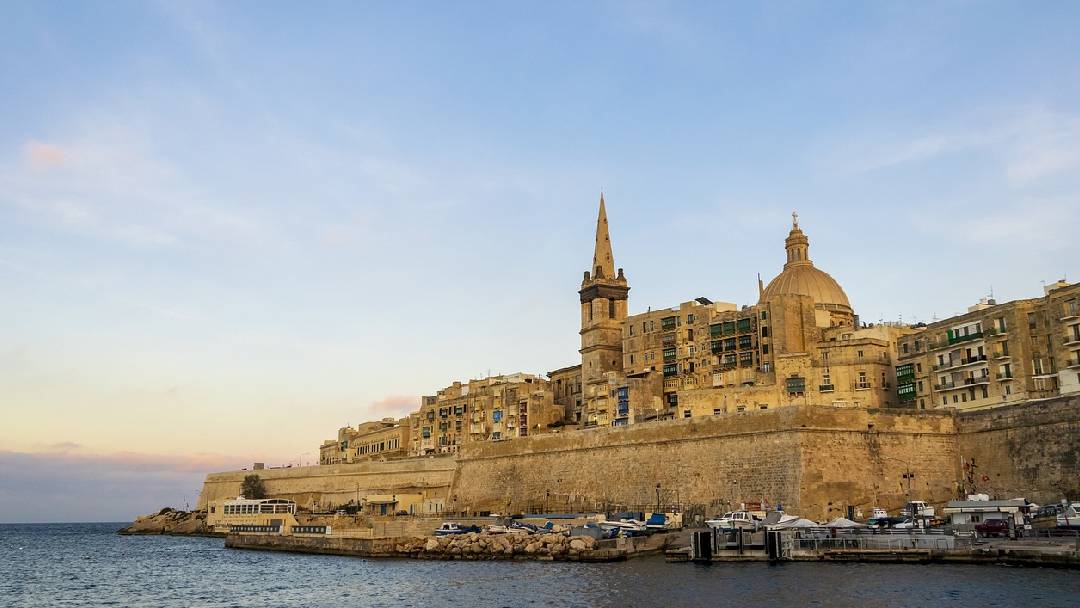 Things to Do
Embark on a captivating journey through Malta, where you'll explore Valletta's historic streets adorned with Baroque architecture, visiting St. John's Co-Cathedral, Upper Barrakka Gardens, and the Grand Master's Palace.
Experience the enchantment of a Blue Grotto Adventure as you take a boat trip to a natural sea cave with iridescent blue waters, marveling at its mesmerizing colors and innate beauty.
Discover the medieval allure of Mdina, known as the "Silent City," where narrow streets beckon you to stroll and venture to Rabat to explore catacombs and ancient sites.
Bask in serenity at Golden Bay Beach, relishing sandy shores, sun-soaked days, and the breathtaking spectacle of Mediterranean sunsets.
Immerse yourselves in local culture at the Marsaxlokk Market, where colorful boats and fresh seafood embody the essence of Malta's maritime heritage.
Embarking on a Gozo Day Trip, ferry to the sister island, and immerse yourselves in its stunning landscapes, including the historic Ggantija Temples and the memory of the once-majestic Azure Window.
Best Time to Go
The best time to experience the enchantment of Malta is during the spring (April to June) and fall (September to October) seasons. The weather is warm during these months, and the island is less crowded than in the peak summer season.
By choosing these seasons, you can fully immerse yourselves in the Mediterranean charm of Malta, creating unforgettable memories during your honeymoon.
Positano, Italy: A Cliffside Love Affair
Why Go
Positano, a picturesque village on the Amalfi Coast, is a romantic haven that promises an enchanting cliffside love affair for honeymooners. With cascading pastel-colored buildings, breathtaking coastal views, and an intimate ambiance,
Positano exudes a timeless charm that captivates couples seeking a romantic and unforgettable getaway.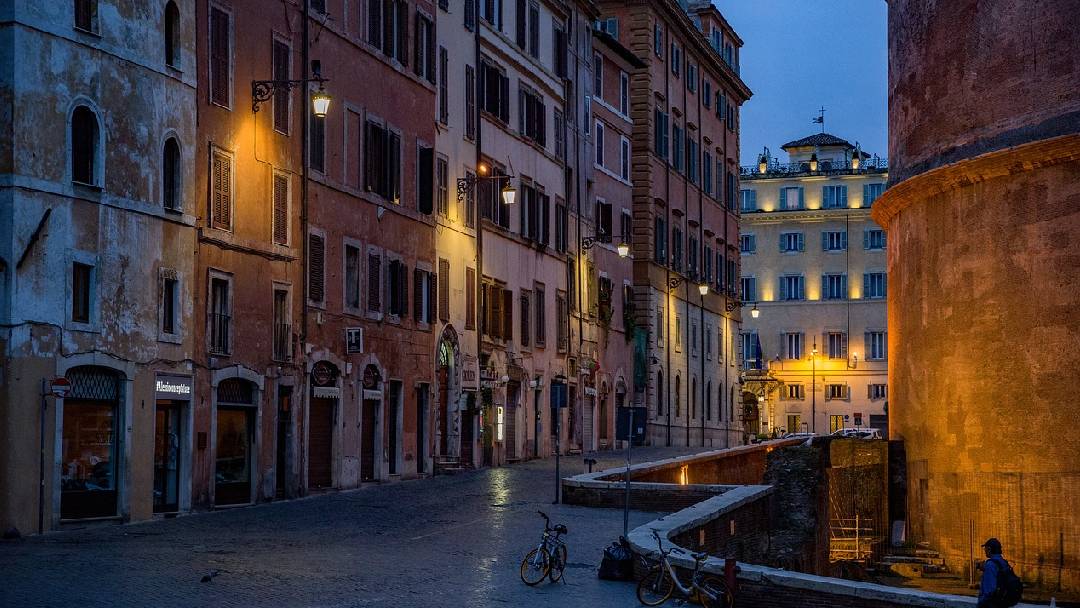 Things to Do
Embark on romantic beach strolls along Positano's stunning beaches, including Spiaggia Grande and Fornillo Beach, where the soothing sound of waves and coastal backdrop create an ideal setting for intimate moments.
Explore the village, meandering through its narrow alleyways, discovering boutiques, art galleries, and charming cafés while admiring the colorful houses and vibrant bougainvillea.
Indulge in Italian cuisine at cliffside restaurants, relishing local specialties while enjoying breathtaking sea views and the spectacle of sunset over the Amalfi Coast.
Take to the waters with boat excursions, uncovering hidden coves, swimming in secluded spots, and embracing the untamed beauty of the Tyrrhenian Sea.
For an even more adventurous experience, embark on the "Sentiero degli Dei" or Path of the Gods hike, where panoramic views of the Amalfi Coast allow you to connect with the region's natural allure intimately.
Best Time to Go
The best time to experience the romantic allure of Positano is during the shoulder seasons of late spring (April to June) and early fall (September to October). These months provide pleasant weather, fewer tourists, and a more intimate atmosphere.
While the summer months (July and August) draw crowds to the Amalfi Coast, the recommended times allow you to savor Positano's charm without the hustle and bustle.
Embarking on a romantic journey through the Mediterranean is an endeavor filled with promise and excitement. It's a journey where couples are invited to create their story amidst stunning landscapes and cultural riches.
Conclusion
As you step into hidden coves, share meals at charming trattorias, and gaze at sunsets that seem to ignite the sky, you're embarking on a path of shared moments and cherished memories. Whether exploring Malta's vibrant markets or basking in Cinque's serenity, the Mediterranean becomes a canvas where love is painted with vibrant passion and intimacy.
With every sunset witnessed over the sea, every stroll through picturesque streets, and every taste of local cuisine, couples find themselves on a journey that transcends time, creating a love story that will forever be intertwined with the magic of the Mediterranean.
FAQs
How can I make the most of a honeymoon in Cyprus?
Explore its stunning beaches and crystal-clear waters to make the most of your honeymoon in Cyprus. Visit the iconic Aphrodite's Rock and immerse yourself in the island's rich history by exploring archeological sites like Paphos.
Are Mediterranean destinations suitable for couples with varying interests?
Mediterranean destinations offer a captivating blend of options for couples with diverse interests. Whether you're into history, sun-soaked beaches, exquisite cuisine, or vibrant nightlife, these locales have it all.
How can we make the most of our Mediterranean honeymoon on a budget?
Consider these tips to maximize your Mediterranean honeymoon on a budget. Opt for less touristy destinations like Greece's Peloponnese or Spain's Costa del Sol, where accommodation and dining are more affordable. Travel during the shoulder season (spring or fall) to enjoy pleasant weather and lower prices.
How can we infuse our Mediterranean honeymoon with mythology?
Infusing your Mediterranean honeymoon with mythology can be a captivating experience. Stay in hotels or villas with names inspired by Greek gods and goddesses, and dine on local delicacies mentioned in myths.
Are there off-the-beaten-path experiences in Mediterranean destinations?
Many Mediterranean destinations offer unique off-the-beaten-path experiences. In Santorini, Greece, visitors can explore the charming village of Pyrgos with its narrow alleys and panoramic views. In Cinque Terre, Italy, hiking the lesser-known trails between picturesque villages reveals stunning coastal vistas.
Are there hidden gems in the Mediterranean that are less crowded?
The Mediterranean is dotted with hidden gems that offer tranquility away from the crowds. The charming village of Procida in Italy boasts colorful houses and a relaxed atmosphere. Formentera, a lesser-known Balearic Island, captivates with its pristine beaches and crystal-clear waters.