When you hear the term "nudist resort," various images or ideas might come to mind. Perhaps it's a paradise where people embrace a clothing-optional lifestyle or a realm of complete relaxation and self-acceptance.
Nudist resorts, also known as clothing-optional resorts, are not just about nudity; they offer a unique blend of tranquility, community, and body positivity. In this article, we will explore the best nude resorts for couples, the reasons people visit nude resorts, and the top destinations for those seeking this liberating experience.
Why Do People Visit Adults-only Resorts?
Let's explore some reasons.
Body Positivity
Nudist resorts provide a space where individuals can shed their clothes and their inhibitions, promoting body positivity. It's a place where people of all shapes and sizes can feel comfortable in their skin.
Many visitors experience increased self-confidence and self-acceptance after spending time in this environment.
Stress Relief
These resorts are often located in beautiful, natural settings, far from the hustle and bustle of everyday life. Nudity and serene surroundings allow guests to de-stress and connect with nature.
Disconnecting from Technology
Many clothing-optional resorts encourage guests to disconnect from technology and the outside world. It's a chance to fully immerse oneself in the present moment and the company of fellow visitors.
Non-Sexual Environment
Nudist resorts emphasize that nudity is non-sexual. It's not about eroticism but rather about embracing the human body in its natural state. This distinction is crucial to the experience and atmosphere at these resorts.
Travel and Exploration
Nudist resorts can be found in various beautiful destinations worldwide. For many, it's an opportunity to combine travel and adventure with the liberating experience of social nudity.
6 Best Nudist Resort Locations
If you're considering a trip to a nudist resort, you might be wondering where to find the best destinations for a clothing-optional experience.
Nudist resorts can be found across the globe, offering diverse settings, amenities, and cultural experiences. Here, we'll delve into the top 7 locations worldwide known for their exceptional services.
1. Hedonism II, Jamaica
Hedonism II is a world-renowned clothing-optional resort located in Negril, Jamaica. This adults-only playground is famous for its lively atmosphere and stunning nude beach.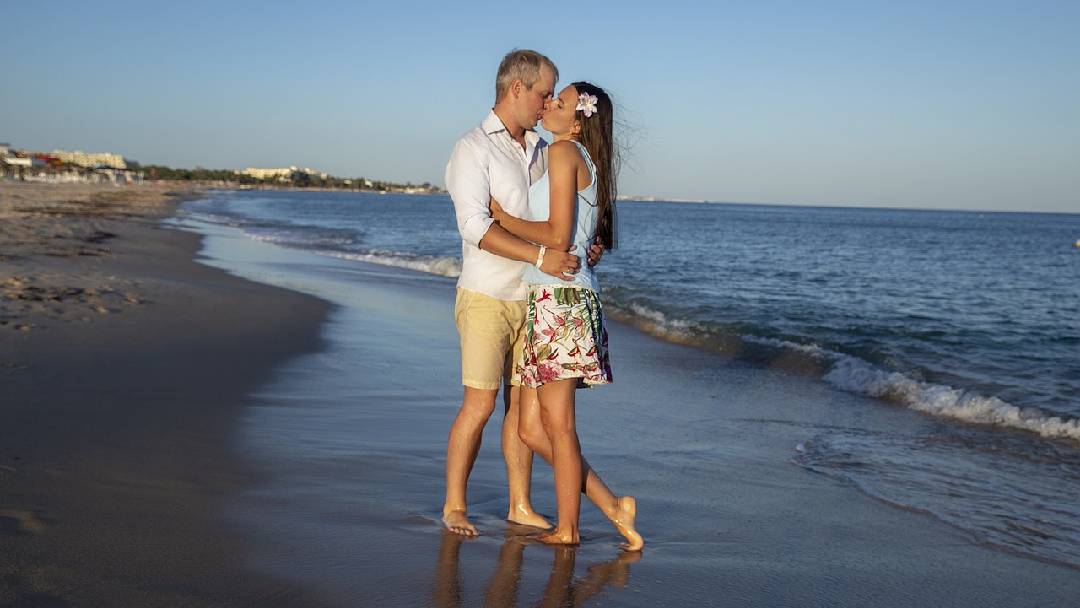 Key Amenities:
The resort features three freshwater pools, a Jacuzzi, a spa, various dining options, a gym, and water sports, including scuba diving, windsurfing, and waterskiing.
Who's Allowed:
Hedonism II is an adults-only resort welcoming guests aged 18 and above.
Cost:
The cost of a stay at Hedonism II varies depending on the room category and the time of year. The resort offers all-inclusive packages, including accommodations, meals, unlimited drinks, and participation in various resort activities.
Room categories range from the more budget-friendly "Gardenview" rooms to the luxurious "Penthouse Suites."
Unique Features:
The nude beach, called the "Prude Beach," is divided into two sections: "Nude" and "Prude," allowing guests to choose their preferred level of nudity. Theme nights, like Toga Night and Lingerie Night, add extra fun to the mix.
Additional Information:
To enhance your stay, guests can explore the nearby tourist attractions, such as Rick's Café and Seven Mile Beach, within a short drive from the resort.
Overall Experience: 
Hedonism II is about enjoying the freedom to be clothing-optional and living life to the fullest. The resort caters to newbies and experienced naturists, ensuring a liberating and unforgettable experience.
2. Cap d'Agde, France
Cap d'Agde, located in the south of France, is often dubbed the "Naked City" due to its naturist-friendly environment.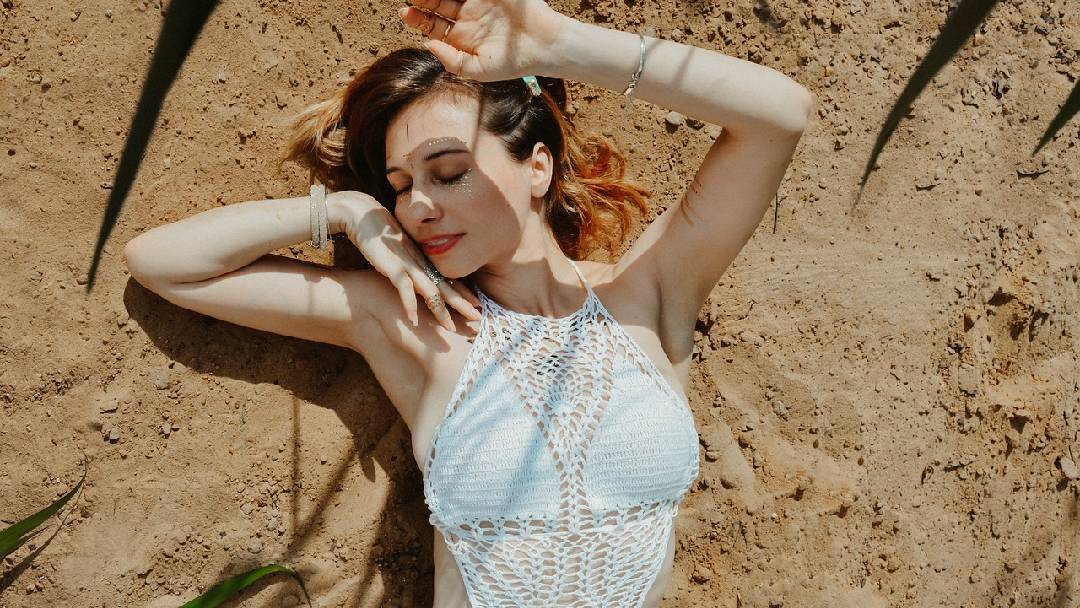 Key Amenities: 
The resort features a stunning naturist beach, various accommodations, and a bustling entertainment district. You can find numerous restaurants, bars, shops, and even a nightclub where clothing is optional.
Who's Allowed: 
Cap d'Agde is open to people of all ages, and visitors worldwide frequent the resort. Families, couples, and singles can all enjoy the naturist experience, making it a versatile destination for anyone interested in naturism.
Cost: 
The cost of staying at Cap d'Agde varies depending on the accommodation type and time of year. Prices range from budget-friendly camping fees to more luxurious hotel rates.
Unique Features: 
Cap d'Agde is a naturist village whose entire environment embraces the naturist lifestyle. The resort encourages nudity in most public areas, making it a true naturist haven.
Additional Information: 
The vast beach with fine sand, clear waters, and numerous water sports activities are the main attraction. Visitors are often struck by the friendly and accepting atmosphere.
Overall Experience: 
Cap d'Agde provides a unique and immersive naturist experience in a beautiful coastal setting.
3. Hidden Beach Resort, Mexico
Hidden Beach Resort, located in the Riviera Maya, is an all-inclusive nudist resort.
Key Amenities: 
This tropical paradise boasts pristine beaches, a lush garden, a spa, a swimming pool with a swim-up bar, and themed nightly entertainment.
Who's Allowed: 
This adults-only resort caters to couples looking for a clothing-optional escape. It's particularly popular among naturists and those who enjoy a serene atmosphere.
Cost: 
Hidden Beach Resort offers various packages, including all-inclusive options, and the cost varies depending on the duration of your stay and the type of accommodation.
Unique Features:
One of the resort's most distinctive features is the swim-up bar in the pool, which encourages social interaction among guests. The lush garden also adds to the unique charm of Hidden Beach Resort.
Additional Information:
Hidden Beach Resort is known for its relaxing atmosphere and warm, welcoming staff. The natural beauty of the Riviera Maya complements the freedom to be clothing-optional throughout your stay.
Overall Experience: 
Hidden Beach Resort offers a tranquil and luxurious naturist experience in a beautiful tropical setting. Guests can enjoy the beautiful beach, relax by the pool, and unwind at the spa, all while basking in the freedom of a clothing-optional environment.
4. Orient Beach, St. Martin
Orient Beach in St. Martin features various water sports, beach bars, and restaurants.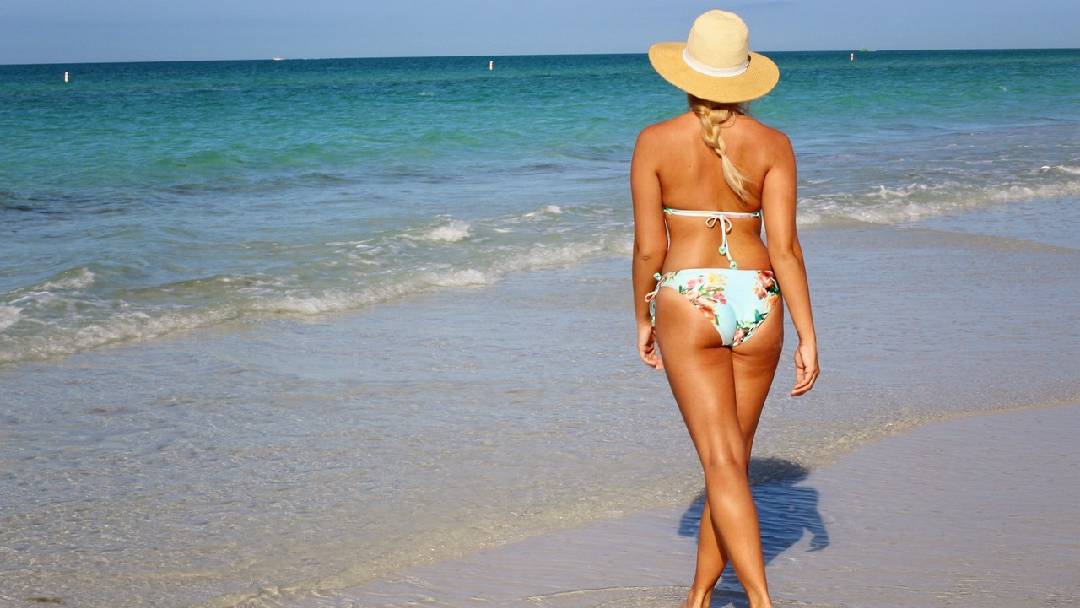 Key Amenities:
Visitors can rent beach chairs and umbrellas or participate in activities like snorkeling and parasailing.
Who's Allowed: 
Orient Beach is a public beach that welcomes all visitors, regardless of whether they choose to go clothing-optional or not. It attracts a mix of naturists and non-naturists, creating a diverse and inclusive environment.
Cost: 
The cost of visiting Orient Beach varies, with expenses primarily related to any services or rentals you choose to use while at the beach. Since it's a public beach, there's no admission fee.
Unique Features:
Orient Beach is known for its lively atmosphere, beachfront dining options, and the ability to partake in various water activities.
Additional Information:
While nudity is allowed at Orient Beach, respecting others and understanding the beach's etiquette is essential. Be mindful of which sections of the beach are clothing-optional and which are not, and always follow local laws and customs.
Overall Experience: 
Orient Beach has a beautiful, friendly ambiance, always with something for everyone. A relaxing sunbathing spot, fun beach bar, etc
5. Vritomartis, Greece
Vritomartis, situated on the Greek island of Crete, is a well-regarded naturist resort.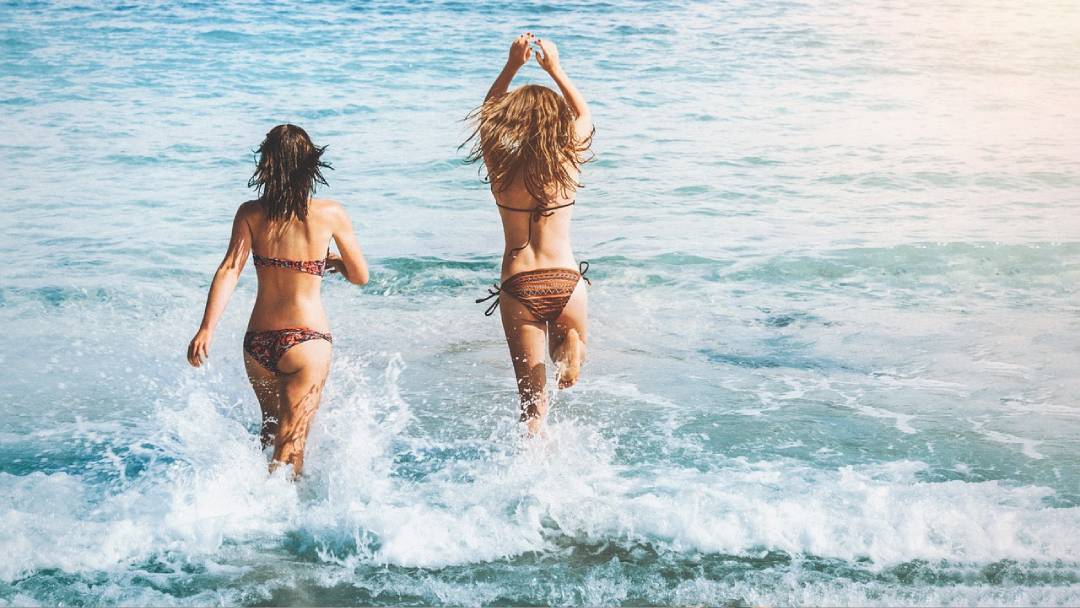 Key Amenities:
It offers a private beach, swimming pools, a spa, and a fitness center. You can enjoy traditional Greek cuisine at the on-site restaurant or relax with a cocktail at the bar.
Who's Allowed:
Vritomartis is a naturist resort that caters to adults and couples who prefer a clothing-optional environment. It is an exclusively nudist destination.
Cost: 
The cost of staying at Vritomartis varies depending on the type of accommodation, the season, and the duration of your stay. Prices typically include meals. Booking directly with the resort is recommended for accurate pricing.
Unique Features: 
What sets Vritomartis apart is its stunning location on the southern coast of Crete. The resort offers many activities, including yoga, hiking, and boat trips. The private beach is perfect for au naturel sunbathing, and the mountainous backdrop adds to the picturesque setting.
Additional Information: 
As Vritomartis is an adults-only, clothing-optional resort that encourages a relaxed atmosphere, adhering to their specific guidelines and rules during your stay is crucial.
Overall Experience: 
Guests at Vritomartis often describe it as a peaceful and tranquil naturist haven. The resort's focus on relaxation, wellness, and Greek hospitality makes it a sought-after destination.
6. Valalta, Croatia
Valalta, located in Rovinj, Croatia, is a renowned naturist resort that boasts a vast nudist beach, several swimming pools, restaurants, bars, and a wellness center.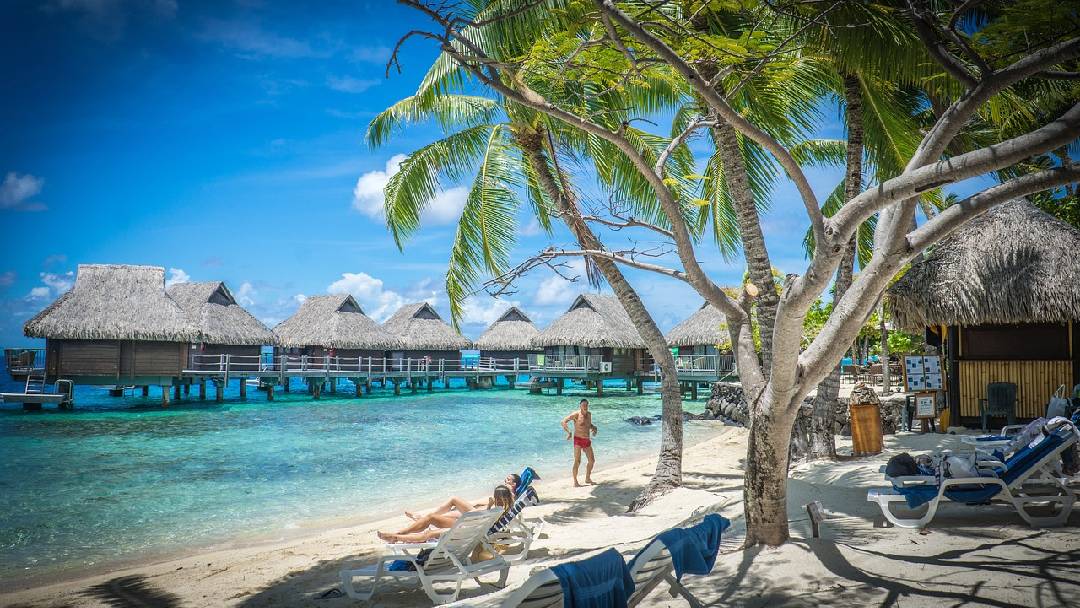 Key Amenities: 
You can play water sports, tennis, and even a mini golf course. The resort also offers a well-stocked supermarket for all your needs.
Who's Allowed:
Valalta is a naturist resort that welcomes both families and adult visitors. It caters to various guests, from couples to solo travelers.
Cost: 
The cost of staying at Valalta varies based on factors such as the type of accommodation, the season, and the duration of your stay. For accurate pricing and reservations, booking directly with the resort is recommended.
Unique Features: 
Valalta's stunning location along the Adriatic coast and lush Mediterranean surroundings create a picturesque backdrop for your naturist getaway. The resort offers various entertainment options, including live music and evening shows.
Additional Information:
Valalta Resort prides itself on creating a comfortable and inclusive environment where guests can experience nudism at its best. Remember to familiarize yourself with the resort's rules and guidelines to ensure a harmonious stay.
Overall Experience: 
Valalta has a reputation for being one of Europe's top naturist destinations. Its diverse appeal, family-friendly atmosphere, and vibrant activities ensure a memorable stay for all guests.
What to Avoid During Honeymoon at Clothing-optional Resorts
Nudist resorts, while promoting freedom and relaxation, also come with their set of etiquette rules. Understanding and adhering to these guidelines ensures a respectful and harmonious environment for all guests. Here are some important aspects to avoid during your visit to a nudist resort:
1. Staring or Gawking
One of the fundamental principles of nudist resorts is to treat everyone with respect. Staring at other guests or making them uncomfortable by gawking is considered impolite. Maintain natural eye contact and focus on the conversation rather than someone's appearance.
2. Taking Unauthorized Photos
Always seek permission before taking pictures. Many guests visit nudist resorts for the sense of freedom and privacy. Respecting their wishes by not taking photographs without consent is vital.
3. Inappropriate Behavior
While nudity is the norm, it doesn't mean that sexual or inappropriate behavior is acceptable. Nudist resorts have strict policies against any form of harassment. Treat others as you would want to be treated.
4. Overusing Sunscreen
While sunscreen is essential for sun protection, excessive use can create an oily, uncomfortable environment for others. Be mindful of sunscreen application and use it in moderation.
5. Failing to Sit on a Towel
Most nudist resorts require guests to sit on a towel when using communal furniture. This practice helps maintain cleanliness and hygiene. Forgetting to place a towel underneath you is a common mistake to avoid.
6. Bringing Food to Nudist Areas
While bringing food to designated picnic areas or restaurants is acceptable, avoid carrying food to general nudist areas. It can attract unwanted wildlife and disrupt the natural ambiance.
7. Body Insecurities
Nudist resorts are inclusive environments. Remember that everyone has unique body shapes and sizes. Avoid making negative comments about your own or others' bodies, as it goes against the principles of body positivity.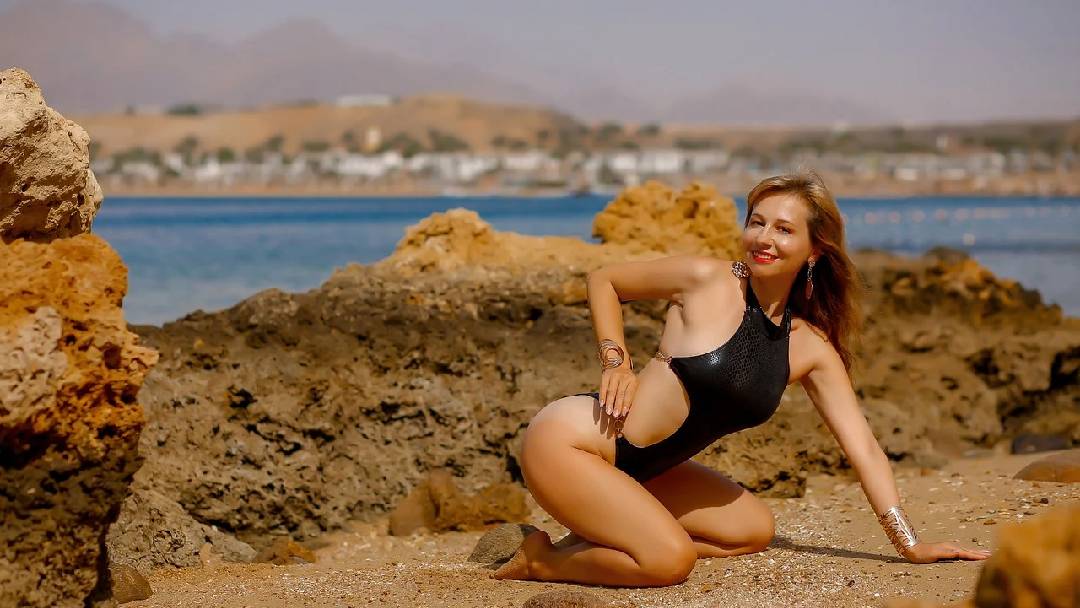 Real-Life Experiences at Nudist Resorts
Real-life experiences at nudist resorts vary from person to person, as individual preferences and the specific resort visited shape them. Here is a real-life experience that a guest shared:
Samantha, a first-time visitor to a nudist resort, shared her transformative experience. She admitted to struggling with body image issues for years. She was surrounded by people who embraced their bodies without judgment during her stay.
Samantha noted how liberating it felt to disrobe and be accepted just as she was. The experience marked a turning point in her life, boosting her self-esteem and helping her overcome long-standing insecurities.
Conclusion
Visiting a nudist resort can be a transformative and memorable experience. As you consider a trip to a nudist resort, remember to research the specific rules and etiquette of the resort you plan to visit.
Awareness of the do's and don'ts ensures that you and your fellow guests can fully enjoy the experience. Keep in mind that the nudist community is generally welcoming, and embracing this lifestyle often leads to a more profound sense of personal freedom and body positivity.
FAQs
What is the average age at the Hedonism resort?
The average age at Hedonism resorts can vary, but it typically attracts adults in their 30s and 40s, with a wide range of ages from late 20s to early 60s.
How long can you stay at an adult-only resort?
The duration of your stay at an adult-only resort is flexible and depends on the specific resort's policies and your preferences. Most adult-only resorts offer various options, from a few days to weeks.
Can someone visit you in an adult-only resort?
Visitors at adult-only resorts are typically allowed during the day, and many resorts have specific policies for accommodating guests. It's essential to check with the resort about visitor rules and associated fees.
Are Secrets Resorts adults-only?
Yes, Secrets Resorts is known for being adults-only. These resorts cater to couples and singles looking for a romantic and tranquil escape without the presence of children.
Do singles go to the Hedonism resort?
Yes, singles are welcome at Hedonism resorts. These resorts have an inclusive atmosphere attracting couples and singles looking to enjoy a clothing-optional, adults-only vacation.