As the crisp air of autumn sets in and leaves start to don their vibrant hues, October emerges as a splendid month for embarking on a memorable honeymoon journey. This transitional period between summer's warmth and winter's chill brings a unique charm to many destinations worldwide.
Whether captivated by colorful landscapes, cozy weather, or seeking fewer crowds, this article unveils 10 dreamy honeymoon destinations that promise unforgettable experiences. Get ready to embrace the romance of October in some of the world's most enchanting locales. The combination of autumn's magic and the love you share will make this journey a truly remarkable start to your life together.
Honeymoon Destinations in October
Time to go on a recce of fascinating honeymoon destinations where September month adorns the setting! Here are some of the best places for honeymoon in October. Honeymoon trips can sometimes get expensive, so we have listed some of the best places to honeymoon in October on a budget!
10 Places to Visit on Honeymoon Destinations in October:
Kyoto, Japan: Witness the breathtaking fall foliage as ancient temples and gardens come alive in shades of red and gold.
Santorini, Greece: Enjoy the post-summer tranquility and spectacular sunsets while relishing the island's charm.
Aspen, Colorado: Embrace the magic of the Rocky Mountains with golden aspen trees and the promise of cozy evenings by the fire.
Prague, Czech Republic: Walk hand in hand through cobblestone streets adorned with fall colors and savor the city's romantic ambiance.
Tuscany, Italy: Sip on exquisite wines amidst vineyards draped in autumn splendor and revel in Tuscan delights.
Bali, Indonesia: Experience the charm of the "Island of the Gods" with pleasant weather and fewer crowds, perfect for an intimate escape.
Napa Valley, California: Indulge in wine tastings and breathtaking landscapes as vineyards transform into a palette of warm tones.
Amalfi Coast, Italy: Take in breathtaking coastal vistas while enjoying mild temperatures and the allure of Italian coastal villages.
Quebec City, Canada: Immerse yourself in a fairytale setting of charming streets and historic architecture against a backdrop of fall foliage.
Dubrovnik, Croatia: Explore this coastal gem with comfortable temperatures, fewer tourists, and the stunning Adriatic Sea as your backdrop.
Kyoto, Japan: Embrace Autumn Romance in the Land of Tradition
Nestled in the heart of Japan, Kyoto is a city that effortlessly blends ancient traditions with modern charm, making it an ideal honeymoon destination in October. As the temperature cools down and the city's surroundings are painted with hues of red and gold, Kyoto becomes a haven for couples seeking a truly romantic experience.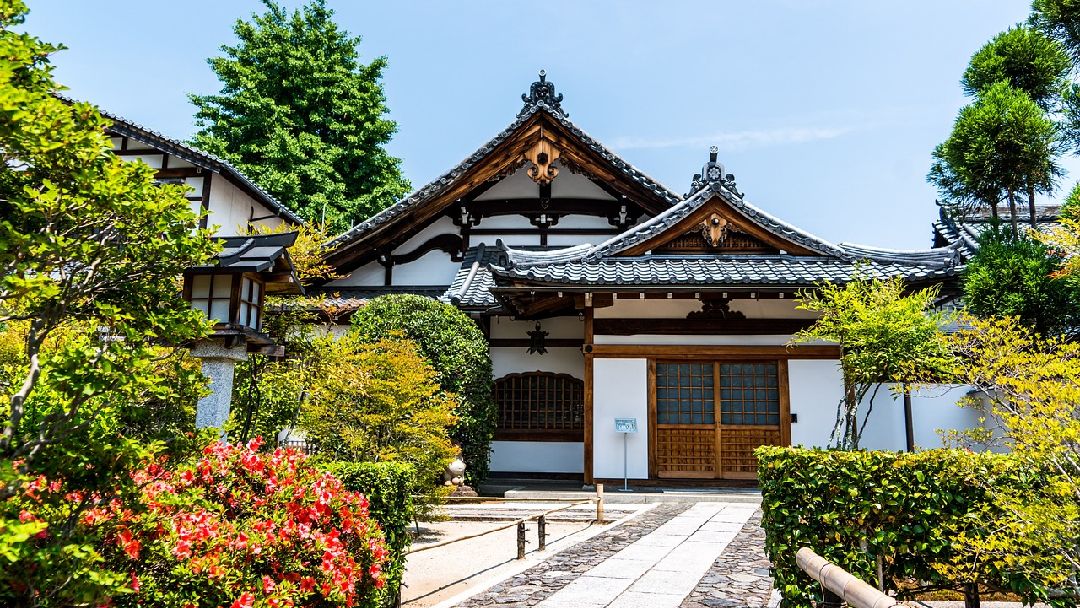 Average Temperature in October: from 57 °F
Romantic Activities for Honeymooners:
In Kyoto, honeymooners can choose from
Ryokans: Experience Japanese hospitality with private onsens and kaiseki meals.
Boutique Hotels: Blend traditional aesthetics with modern comforts.
Modern Ryokans: Enjoy the best of both worlds for a memorable stay.
Romantic Stays for Honeymooners: In Kyoto, honeymooners can choose from enchanting accommodations, including ryokans, boutique hotels, and modern ryokans.
Tourist attractions in Kyoto:
Explore the iconic Kinkaku-ji (Golden Pavilion), marvel at the vermilion gates of Fushimi Inari Shrine, immerse yourselves in the tranquil beauty of Kiyomizu-dera, visit Gion, the city's famous geisha district, and experience the charm of its old-world streets.
How to Reach: Kyoto is well-connected to major cities in Japan. The city can be easily reached by bullet train (Shinkansen) from Tokyo, Osaka, and other major hubs. Kansai International Airport is the gateway for international travelers, offering convenient access to Kyoto via train or bus.
Language: Japanese
Currency: Japanese Yen (JPY)
Santorini, Greece: Where Romance Meets Aegean Beauty
Santorini, Greece, a mesmerizing jewel of the Aegean, captivates with its striking beauty and romantic allure. With an average temperature in October, this idyllic destination becomes a haven for honeymooners seeking warmth and charm. The island's scorching summer heat begins to mellow into a more comfortable and pleasant climate, making it an ideal time to explore Santorini without the summer crowds.
From luxury resorts to cliffside villas, Santorini offers romantic stays that perfectly complement its iconic attractions. As you walk hand in hand through the narrow streets of Oia, with its whitewashed buildings and stunning sunsets, or dine on fresh seafood by the sparkling blue waters of the Caldera, you'll find that Santorini's beauty is matched only by the intimacy and tranquility it provides in the romantic month of October. It's a destination where love and enchantment blend seamlessly, creating unforgettable memories for honeymooners.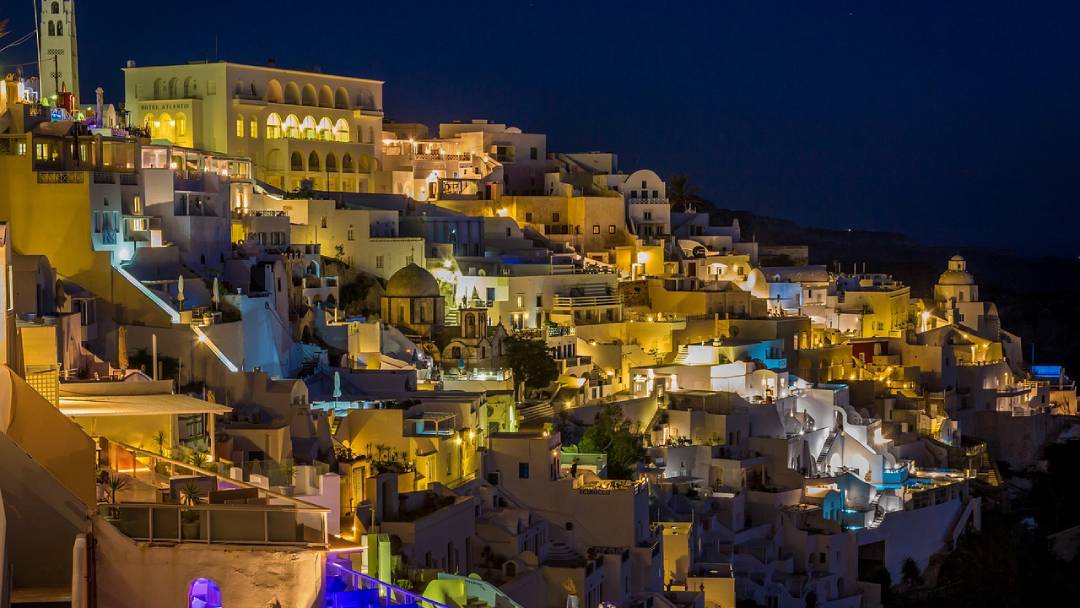 Average Temperature in October: 73.4°F.
Romantic Activities for Honeymooners:
Sunset cruise along the Caldera
Private beach picnics
Wine tasting overlooking the sea
Stroll through the charming villages
Couples' spa treatments
Romantic Stays for Honeymooners: Luxury resorts, Boutique hotels, Cliffside villas
Tourist Attractions in Santorini:
Oia's breathtaking sunsets
Ancient Akrotiri ruins
Red Beach's unique landscape
Blue Dome churches of Fira
Volcano hot springs
How to Reach: Via flights or ferries from Athens
Language: Greek
Currency: Euro
Aspen, Colorado: Where Romance and Mountain Magic Converge
Nestled in the heart of the Rocky Mountains, Aspen, Colorado, is a picturesque haven that blends natural beauty with a luxurious touch. Renowned as a winter wonderland, Aspen offers a year-round retreat for couples seeking adventure and intimacy.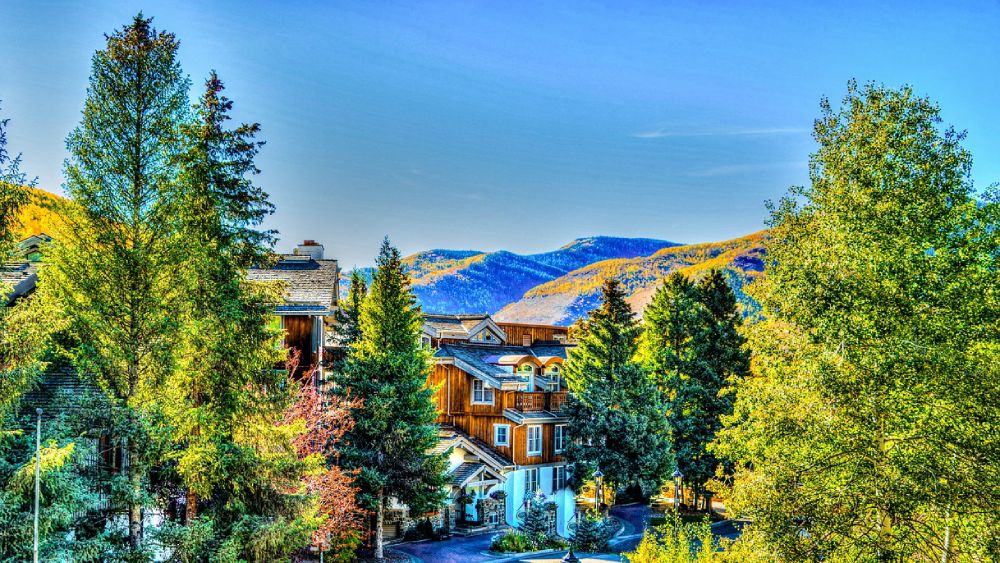 Average Temperature in October: 55°F
Romantic Activities for Honeymooners:
Scenic hot air balloon rides over the mountain landscapes
Couples' horseback riding through golden aspen groves
Relaxing together in natural hot springs
Intimate dinners at charming mountain lodges
Stargazing in the clear mountain skies
Romantic Stays for Honeymooners: Boutique cabins, Rustic lodges, Luxury mountain resorts
Tourist Attractions in Aspen:
Maroon Bells, iconic twin peaks
Aspen Art Museum combines art and architecture
Aspen Mountain offers stunning panoramic views
Wheeler Opera House, a historic cultural landmark
Independence Pass, a breathtaking mountain drive
How to Reach: Fly into Aspen-Pitkin County Airport or drive from nearby cities.
Language: English
Currency: US Dollar
Prague, Czech Republic: A Tapestry of Romance and History
Amid the heart of Central Europe lies Prague, a city that beckons with its enchanting blend of history, art, and old-world charm. This "City of a Hundred Spires" boasts a skyline dominated by Gothic and Baroque architecture, where cobblestone streets lead to hidden courtyards, and each corner seems to whisper tales of centuries gone by.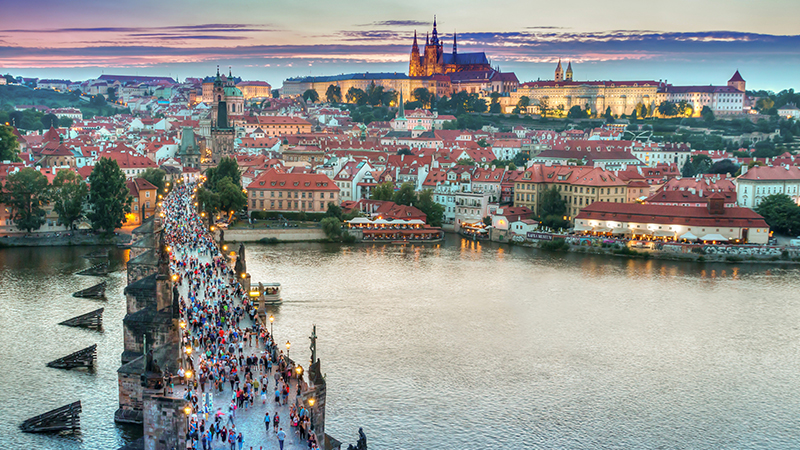 Average Temperature in October: 50°F
Romantic Activities for Honeymooners:
Cruise down the Vltava River: Drift along the water, passing under historic bridges, and marvel at Prague Castle's illuminated splendor.
Stroll across Charles Bridge at sunset: Share an intimate moment as the sun dips below the horizon and the bridge comes alive with street artists and musicians.
Horse-drawn carriage ride: Embark on a whimsical journey through the charming streets while history and architecture unfold before your eyes.
Candlelit dinners: Indulge in sumptuous Czech cuisine in cozy restaurants where the ambiance mirrors the city's timeless allure.
Classical concerts: Immerse yourselves in the mesmerizing world of classical music within historic venues that resonate with centuries of artistry.
Romantic Stays for Honeymooners:
From boutique hotels tucked into the historic center to lodgings that line the picturesque Vltava River, Prague offers a variety of romantic stays that let you nestle in the heart of its storybook charm.
Tourist Attractions in Prague:
Prague Castle: Explore the largest ancient castle complex in the world, where grandeur and history merge effortlessly.
Old Town Square: Witness the marvel of the Astronomical Clock, surrounded by centuries-old buildings and vibrant energy.
Charles Bridge: Cross this architectural gem adorned with statues and embrace its breathtaking views
Petřín Hill: Ascend to this peaceful escape for panoramic vistas, lush gardens, and a touch of romance via the funicular.
Vyšehrad Castle: Discover this lesser-known gem with its tranquil gardens, stunning basilica, and stories of old.
How to Reach: Fly into Václav Havel Airport Prague or access the city via train and bus.
Language: Czech
Currency: Czech Koruna
Tuscany, Italy: Where Love Blossoms Amidst Rolling Hills
Tuscany, a region that needs no introduction, is a dreamy destination where postcard-worthy landscapes come to life. Rolling hills dressed in vineyards, cypress-lined roads, and centuries-old villages create a canvas of unparalleled beauty. As October arrives, a gentle transformation takes place, and the Tuscan countryside begins to display its rich tapestry of autumnal colors, adding an extra layer of enchantment to your visit.
With its world-renowned wines, Renaissance cities, and captivating countryside, Tuscany casts a spell that enchants couples seeking a romantic escape. In October, the weather is still warm enough to explore, making it the perfect time to wander hand in hand through this Italian haven.
Whether you're savoring a glass of Chianti at a vineyard, exploring the art and history of Florence, or sipping espresso at a charming café in a medieval hilltop town, Tuscany in October promises a romantic journey filled with unforgettable moments.
explore, making it the perfect time to wander hand in hand through this Italian haven.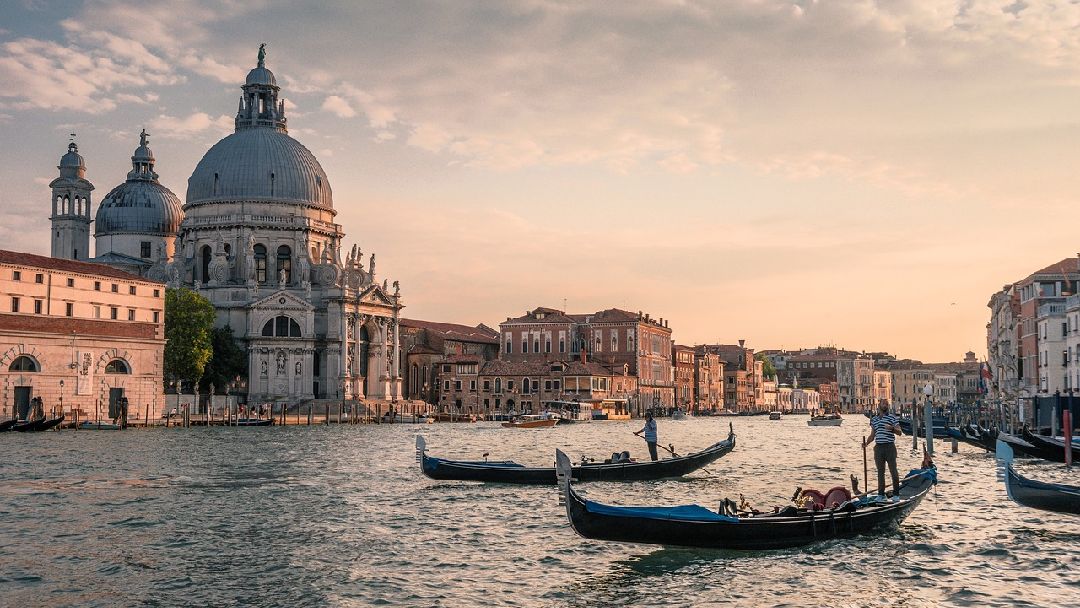 Average Temperature in October: 62°F
Romantic Activities for Honeymooners:
Wine tasting in Chianti: Sip exquisite wines amidst the rolling vineyards, hand in hand, as you create memories that will linger.
Hot air balloon ride: Soar above the Tuscan landscape, catching a sunrise or sunset hues while sharing an intimate moment suspended in the skies.
Candlelit dinners: Indulge in delectable Tuscan cuisine at intimate trattorias, where flavors and conversation flow effortlessly.
Stroll through quaint villages: Wander hand in hand through enchanting towns like Siena, San Gimignano, and Montepulciano, where every corner unveils a piece of Tuscany's soul.
Sunset picnics: Find a secluded spot and savor a picnic as the sun sets over the rolling hills, painting the landscape in warm hues.
Romantic Stays for Honeymooners: Charming farmhouses, Luxurious villas, Boutique hotels
Tourist Attractions in Tuscany:
Florence's artistic treasures: Explore the Uffizi Gallery, admire Michelangelo's David, and revel in Florence's Renaissance splendor.
Leaning Tower of Pisa: Strike a pose and capture the iconic moment at this world-famous site.
Siena's Piazza del Campo: Feel the rhythm of life in this historic square, famous for the Palio horse race.
Val d'Orcia's landscapes: Immerse yourselves in this UNESCO-listed valley, where cypress-lined roads and golden fields create a breathtaking tapestry.
How to Reach: Fly into Florence or Pisa airport; Tuscany's well-connected roads and railways make exploration easy.
Language: Italian
Currency: Euro
Bali, Indonesia: A Tropical Paradise for Honeymooners
Bali, often called the "Island of the Gods," is a tropical haven that beckons with its lush landscapes, pristine beaches, and vibrant culture. Nestled in the Indian Ocean, Bali exudes enchantment, making it a perennial favorite among honeymooners seeking relaxation and adventure.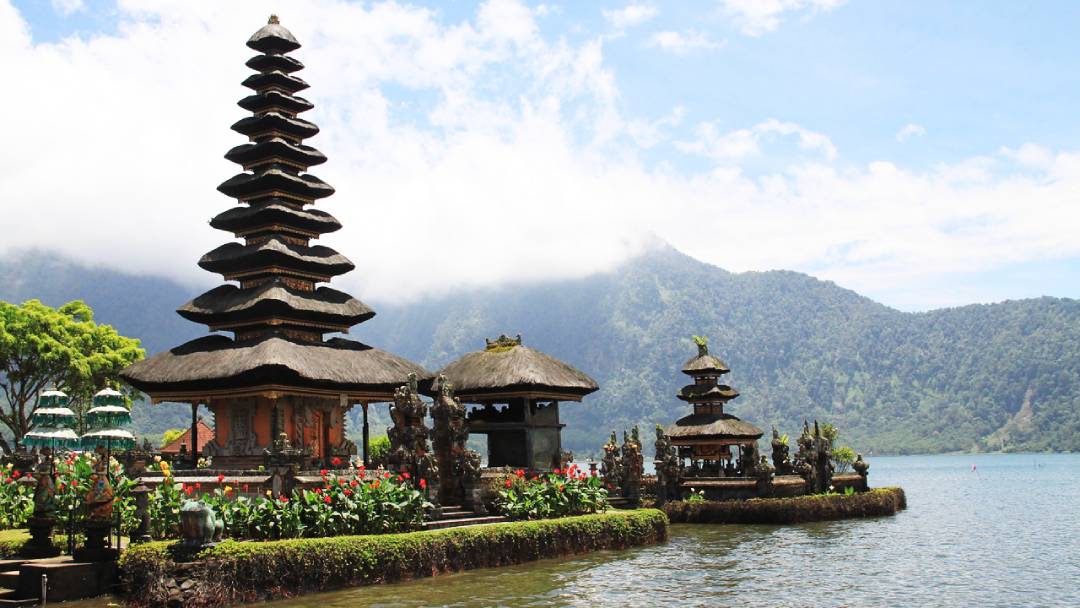 Average Temperature in October: 80°F
Romantic Activities for Honeymooners:
Sunset beach picnics: Unwind on soft sands while the sun dips below the horizon, painting the sky in hues of gold and orange.
Couples' spa retreats: Rejuvenate with Balinese massages, flower baths, and soothing aromatherapy treatments.
Private waterfall hikes: Embark on a trek to hidden waterfalls, where you can bask in nature's beauty and cool off in freshwater pools.
Dining under the stars: Enjoy candlelit dinners by the sea, accompanied by the gentle lullaby of waves crashing ashore.
Traditional dance performances: Immerse yourselves in Bali's rich culture with mesmerizing dance shows that narrate age-old tales.
Romantic Stays for Honeymooners: Beachfront villas, Private resorts, Cliffside hideaways
Tourist Attractions in Bali:
Uluwatu Temple: Perched on a cliff, this temple offers panoramic ocean views and traditional Kecak dance performances.
Ubud's rice terraces: Explore the scenic terraced landscapes that evoke a sense of serenity and harmony with nature.
Tanah Lot Temple: Witness the sunset backdrop as this temple stands on a rocky outcrop surrounded by crashing waves.
Sacred Monkey Forest Sanctuary: Share moments with playful macaques in a lush jungle sanctuary.
Tegallalang Rice Terraces: Admire the iconic stepped rice fields that have become an emblem of Bali's beauty.
How to Reach: Fly into Ngurah Rai International Airport in Denpasar, Bali's capital.
Language: Bahasa Indonesia
Currency: Indonesian Rupiah
Napa Valley, California: Where Love and Wine Flourish
Napa Valley, a picturesque gem in California's wine country, portrays love and luxury. This idyllic destination enchants couples with its lush vineyards, world-class wineries, and breathtaking landscapes. As October unfolds, the vineyards don their autumnal colors, casting a warm and romantic glow over the valley.
Napa Valley, a haven for wine enthusiasts and those seeking romantic getaways, creates memories of wine-tasting adventures, intimate dinners, and sun-soaked vineyard views. The cool October breeze adds a touch of coziness to your outings, making each sip of wine and each moment spent together even more special.
Whether you're strolling hand in hand through the vineyards or sharing a bottle of local wine under the stars, Napa Valley's romantic ambiance in October is a perfect backdrop for your honeymoon journey.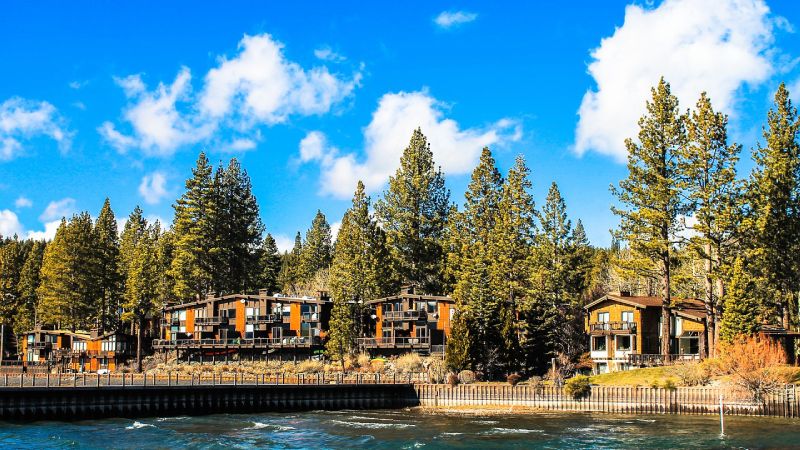 Average Temperature in October: 68°F
Romantic Activities for Honeymooners:
Wine-tasting journeys: Embark on wine tours through world-renowned vineyards, where you can savor vintages amidst stunning vistas.
Hot air balloon rides: Soar above the valley's patchwork of vines, catching panoramic sunrise or sunset views.
Winery picnics: Indulge in gourmet picnic baskets amid the serene landscapes, accompanied by your favorite bottle of wine.
Candlelit dinners: Dine at acclaimed restaurants, where farm-to-table cuisine and exceptional wines create an unforgettable dining experience.
Relaxing spa days: Pamper yourselves with couples' massages and rejuvenating treatments amidst the tranquil beauty of the valley.
Romantic Stays for Honeymooners: Luxury resorts, Boutique winery accommodations, Vineyard-view lodgings
Tourist Attractions in Napa Valley:
Castello di Amorosa: Explore this medieval-style castle and winery that resembles a fairytale escape.
Napa Valley Wine Train: Combine vintage luxury with wine tasting as you traverse the valley in elegant train cars.
Oxbow Public Market: Indulge in gourmet food, artisanal products, and local charm at this vibrant market.
Napa Art Walk: Stroll through the city's streets adorned with public art installations from talented artists.
Robert Mondavi Winery: Visit one of Napa's pioneering wineries, where tastings and cultural events unfold.
How to Reach: Fly into San Francisco International Airport (SFO) and drive or take a shuttle to Napa Valley.
Language: English
Currency: US Dollar
Amalfi Coast, Italy: Where Love and Beauty Unite
The Amalfi Coast, a Mediterranean jewel along Italy's southern coastline, is a breathtaking canvas of dramatic cliffs, azure waters, and charming villages. This coastal paradise captures hearts with its stunning vistas, enchanting beaches, and a touch of Italian romance.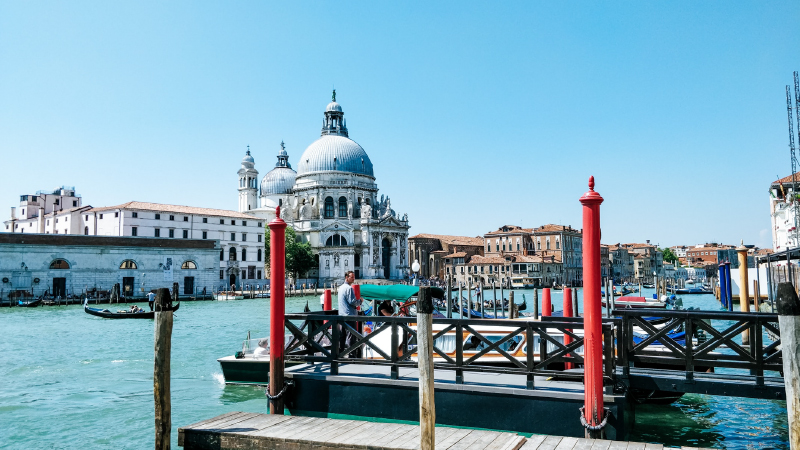 Average Temperature in October: 68°F
Romantic Activities for Honeymooners:
Boat excursions: Cruise along the coast's crystal-clear waters, discovering hidden coves and secluded beaches.
Scenic hikes: Explore picturesque trails hand in hand, leading to panoramic viewpoints that steal your breath away.
Sunset views: Watch the sun dip into the horizon from charming cliffside towns like Positano and Ravello.
Alfresco dining: Savor delectable Italian cuisine at seaside restaurants under the moonlit sky and twinkling stars.
Limoncello tastings: Indulge in the local lemon liqueur, a sweet gesture that embodies the region's essence.
Romantic Stays for Honeymooners: Luxury coastal resorts, Boutique sea-view villas, Historic boutique hotels
Tourist Attractions on the Amalfi Coast:
Positano: Wander through its colorful streets, lined with artisan boutiques and charming cafés.
Amalfi Cathedral: Admire the stunning architecture of this medieval cathedral in Amalfi town.
Ravello: Discover the serene gardens of Villa Cimbrone and Villa Rufolo, offering enchanting vistas.
Path of the Gods: Embark on a hike along this legendary trail, revealing unparalleled coast views.
Emerald Grotto: Explore the magical underwater cave that glistens with emerald reflections.
How to Reach: Fly into Naples International Airport and travel by car or ferry along the coast.
Language: Italian
Currency: Euro
Quebec City, Canada: A Tapestry of Romance and History
Nestled along the Saint Lawrence River, Quebec City exudes a charming fusion of old-world elegance and vibrant French culture. Its cobblestone streets, fortified walls, and stunning riverside setting make it a dreamy backdrop for couples seeking a unique blend of romance and heritage.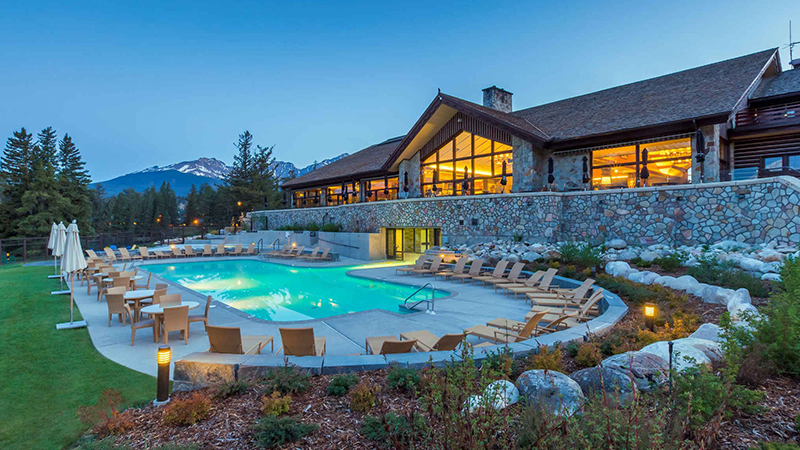 Average Temperature in October: 46°F
Romantic Activities for Honeymooners:
Château Frontenac at dusk: Admire this iconic fairytale-like castle as it glows against the twilight sky.
Horse-drawn carriage rides: Explore the charming streets wrapped in cozy blankets, taking in the city's allure.
Candlelit dinners in bistros: Savor exquisite French cuisine in quaint restaurants tucked into historic corners.
Sunset walks along Terrasse Dufferin: Stroll hand in hand, gazing at the panoramic river views while the sun sets.
Spa days at Nordic-style retreats: Indulge in rejuvenating treatments amidst serene natural settings.
Romantic Stays for Honeymooners: Historic boutique hotels, Riverside lodgings, Charming bed and breakfasts
Tourist Attractions in Quebec City:
Old Quebec: Immerse yourselves in the city's UNESCO-listed historic district, a maze of narrow streets and stone walls.
Citadelle of Quebec: Explore this star-shaped fortress, offering insights into the city's military history.
Montmorency Falls: Witness the awe-inspiring waterfall even taller than Niagara Falls.
Petit-Champlain District: Meander through this charming neighborhood, known for its art galleries, boutiques, and cafés.
Musée de la Civilisation: Discover Quebec's cultural heritage through interactive exhibits and thought-provoking displays.
How to Reach: Fly into Jean Lesage International Airport or access Quebec City via road and rail connections.
Language: French
Currency: Canadian Dollar
Dubrovnik, Croatia: A Jewel of Romance on the Adriatic
Dubrovnik, a coastal marvel along the Adriatic Sea, boasts a unique blend of history and beauty. Encircled by medieval walls and set against azure waters, this Croatian gem invites couples to wander charming streets, explore ancient architecture, and revel in breathtaking sea views. In October, as the weather remains pleasant, Dubrovnik's enchanting ambiance becomes the perfect backdrop for a honeymoon filled with romance and exploration.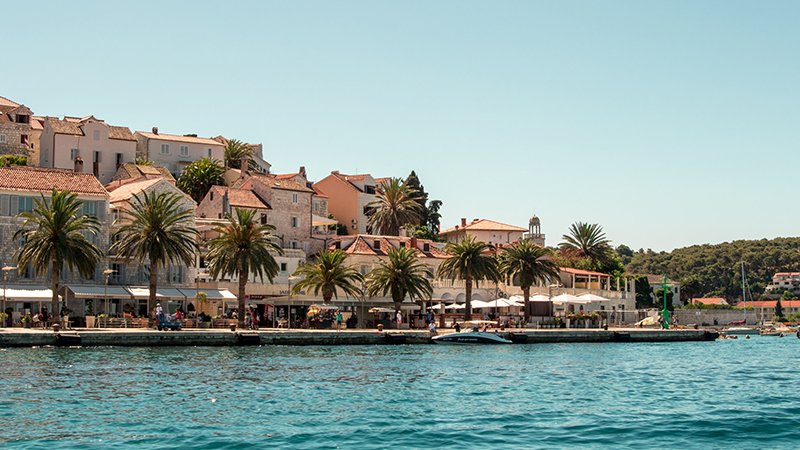 Average Temperature in October: 64°F
Romantic Activities for Honeymooners:
Sunset walks along the city walls: Traverse the centuries-old fortifications while basking in the warm hues of the setting sun.
Boat cruises to the Elaphiti Islands: Sail through crystal-clear waters, discovering secluded coves and idyllic beaches.
Cable car rides to Srđ Hill: Ascend together for panoramic views of the city's terracotta rooftops and the Adriatic expanse.
Alfresco dining by the sea: Savor Croatian delicacies at waterfront restaurants under a starlit sky.
Stroll through Old Town: Lose yourselves in the labyrinthine streets adorned with historical buildings and hidden courtyards.
Romantic Stays for Honeymooners: Boutique hotels with sea views, Secluded villas, Charming guesthouses
Tourist Attractions in Dubrovnik:
City Walls of Dubrovnik: Embark on a captivating walk atop the well-preserved fortifications for stunning vistas.
Old Town's Stradun: Wander through the marble-paved main street, lined with shops, cafés, and historical landmarks.
Lokrum Island: Discover this lush island, a nature reserve with botanical gardens and a serene saltwater lake.
Rector's Palace: Step into history at this majestic palace, once the seat of Dubrovnik's Republic.
Cavtat: Venture to this charming town, known for its relaxed ambiance and scenic coastline.
How to Reach: Fly into Dubrovnik Airport or reach the city by sea via ferry or cruise.
Language: Croatian
Currency: Croatian Kuna
So, whether you choose the traditional elegance of Kyoto, the Mediterranean splendor of Santorini, the mountain romance of Aspen, or any of the other captivating places on this list, October promises to be a magical start to your life together. These honeymoon destinations in October invite you to create unforgettable memories, and the combination of autumn's charm and your love story will make this journey truly remarkable.
FAQs
Is October a good time for a honeymoon?
Absolutely! October offers pleasant weather, fewer crowds, and stunning fall scenery, making it a fantastic choice for a romantic getaway.
What should I pack for an October honeymoon?
Pack layers for changing temperatures, cozy sweaters, and comfortable walking shoes, and remember to include formal attire for special evenings.
Are October honeymoons budget-friendly?
Generally, October is considered part of the shoulder season, offering better deals on accommodations and flights compared to peak summer months.
What outdoor activities can you enjoy during an October honeymoon?
Depending on your destination, you can enjoy hiking, vineyard tours, beach walks, hot air balloon rides, and even scenic drives in the fall foliage.
How far in advance should I plan an October honeymoon?
It's recommended to start planning at least 6-12 months, especially if you have your heart set on popular destinations or resorts.
Are there any health considerations for traveling in October?
Packaging some cold and flu remedies is wise, as weather changes might affect your immune system. Remember to take any necessary medications and consult your doctor before traveling.