Ahoy, adventurous souls! If you're here, you're undoubtedly intrigued by the notion of a "swingers cruise."
You're in for a titillating journey through adult-oriented cruising filled with sun-soaked decks, sultry nights, and open-minded company. So, grab your boarding pass, and let's embark on this exhilarating voyage of exploration.
Intrigued yet? Our journey is just beginning. We'll delve into the top swingers cruise lines, explore enticing destinations, and hear real-life stories from those who've ventured on these amorous adventures. Welcome aboard your guide to swingers cruises.
The Essence of a Swingers Cruise
Picture this: a luxurious cruise liner sailing on crystal-clear waters, where inhibitions melt away like ice in the tropical sun. Swingers cruises are designed for couples and singles with a common interest in open relationships, social exploration, and adventurous experiences.
A Judgment-Free Zone
One of the most remarkable aspects of swingers cruises is the accepting and non-judgmental atmosphere they provide. Everyone onboard has a shared understanding and respect for each other's preferences and boundaries. It's a space where you can be yourself without fear of societal judgment.
A World of Possibilities
Swingers cruises are about more than just physical connections. They offer a chance to forge friendships with like-minded individuals, explore exciting destinations, and enjoy themed events, workshops, and activities that cater to various tastes and desires.
An Adult Playground
Swinger cruises boast a broad spectrum of adults-only cruise amenities, including clothing-optional pools and decks, enticing playrooms, and sensual spa experiences. It's a playground for adults where you can let loose and push your boundaries.
A Variety of Experiences
Each swingers cruise is unique, with different cruise lines offering various themes and experiences. From the high-energy and vibrant atmosphere of some cruises to the more laid-back and relaxed vibe of others, there's something for every taste.
Privacy and Discretion
Privacy is a paramount concern for most swingers. Cruise organizers understand the importance of discretion, ensuring that what happens on the cruise stays on the cruise. So, you can relax, knowing that your adventurous endeavors are your business alone.
Top Swingers Cruise Lines
When embarking on a swingers cruise, the choice of cruise line can significantly impact your experience. Each cruise line has its unique atmosphere, offerings, and destinations. Let's explore some top swingers' cruise lines that have made a name for themselves in adult-oriented voyages.
Bliss Cruise
Bliss Cruise is a renowned name in the swingers cruise industry, offering unforgettable adventures for those seeking a unique vacation experience.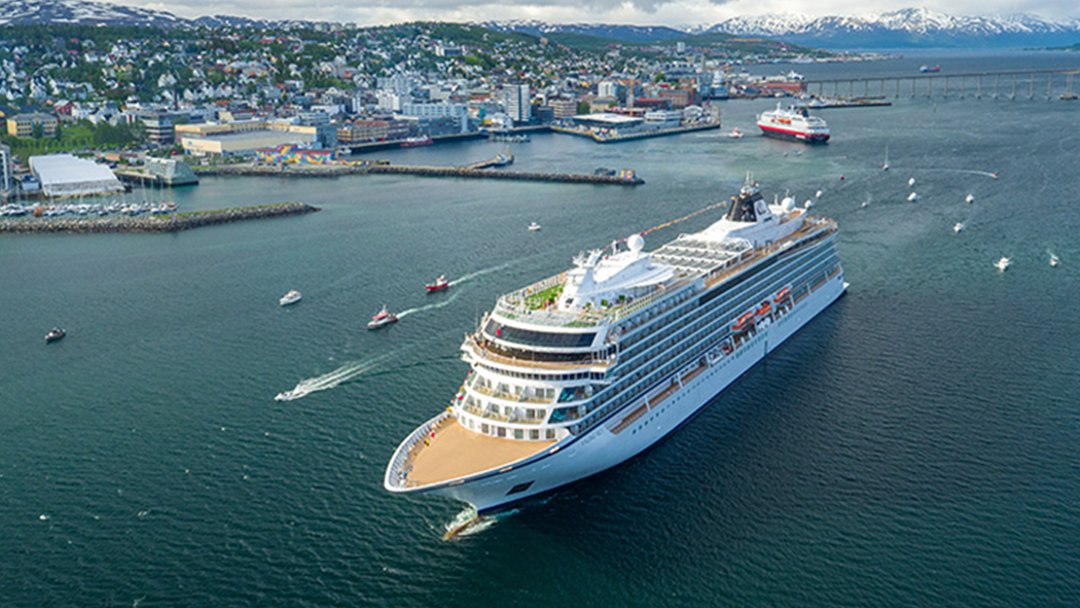 They sail to enticing destinations like the Caribbean and Mediterranean, ensuring a perfect blend of exploration and intimacy. Bliss Cruise hosts an array of entertainment options, including erotic theme nights, couples' workshops, and provocative pool parties.
Desire Cruise
Desire Cruise is ideal for those looking to embrace their sensual side on the high seas. Known for its sultry ambiance, Desire Cruise offers clothing-optional decks, provocative entertainment, and exquisite dining experiences.
Desire Cruise encourages couples to reignite their passion, indulge in intimate moments, and enjoy an open-minded atmosphere.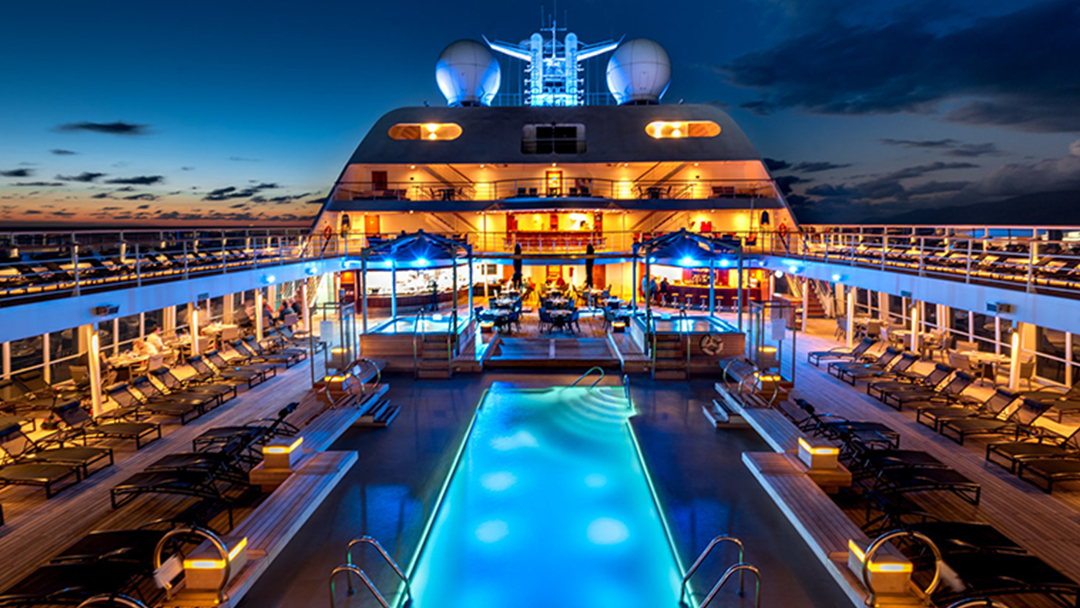 Temptation Cruise
Temptation Cruise caters to the free-spirited and open-minded traveler. These cruises are about letting inhibitions go and celebrating life to the fullest.
The voyages often visit tropical destinations, providing the opportunity to explore while indulging in adult-oriented adventures.
Researching and choosing a cruise line that aligns with your desires and comfort levels is essential. Remember that each cruise may have a different theme, energy, and destination, so it's worth exploring the options available to find your perfect match.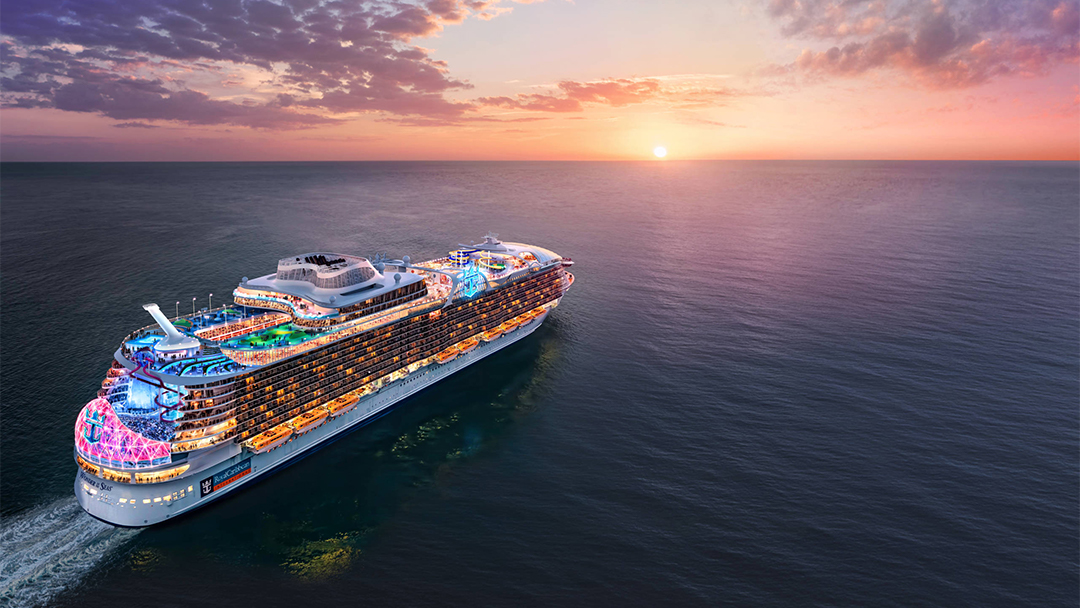 Popular Destinations for Swingers Cruise Adventures
Choosing the right destination is crucial in ensuring a memorable experience when going on your swinger cruise. Here, we'll delve into some popular destinations where you can embark on a swingers cruise adventure.
Caribbean Paradise
The Caribbean is a coveted destination for swinger cruises, offering a perfect blend of tropical beauty and sensuous escapades. Crystal-clear waters, white sandy beaches, and lush landscapes set the stage for an unforgettable journey. Islands like Jamaica, the Bahamas, and St. Maarten often serve as ports of call.
Mediterranean Magic
The Mediterranean Sea provides a stunning backdrop for swinger cruise adventures. Cruises in this region often take you to destinations like Spain, France, and Italy. Passengers can explore historic cities, indulge in gourmet cuisine, and unwind in sensual atmospheres.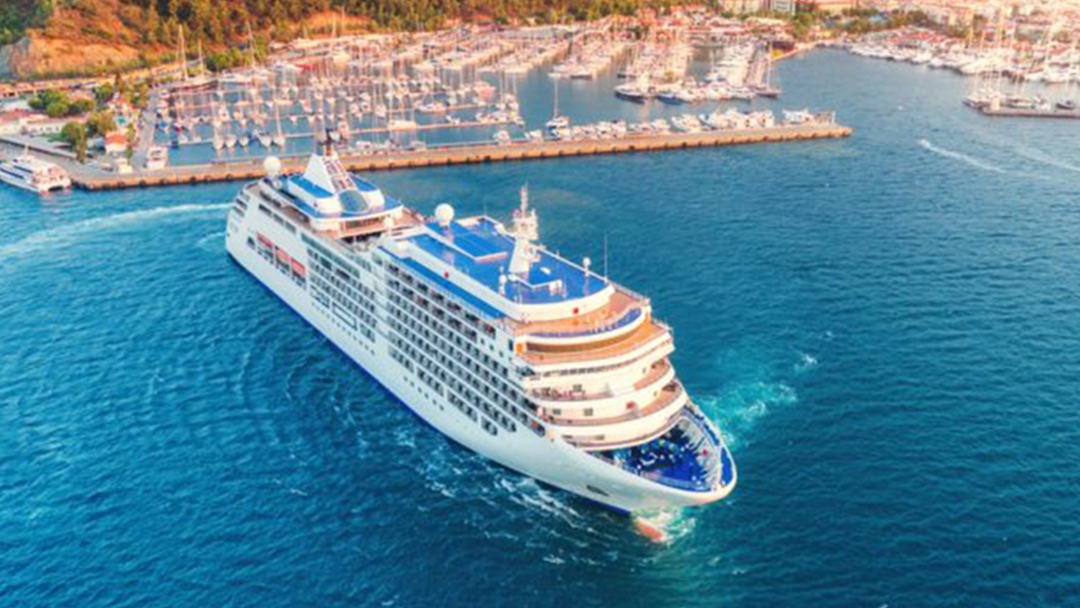 Exotic Mexico
Mexico is a vibrant and exotic destination for swinger cruises. The Mexican Riviera and Baja Peninsula offer exciting itineraries for adventurous couples. With an emphasis on fun and sensuality, Mexican swingers cruises are known for their lively pool parties, themed events, and excursions to beautiful coastal cities.
Preparations for an Unforgettable Swingers Cruise
Embarking on a swingers cruise is an exciting journey filled with unique experiences and sensual adventures. To ensure your voyage is unforgettable, adequate preparation is key. Let's explore the essential steps to get ready for your swingers cruise.
Booking Your Trip
The first step in preparing for a swingers cruise is selecting the right cruise line and itinerary. Various cruise lines cater to adult-only and lifestyle-friendly cruises. Some well-known ones, such as Bliss Cruise, Desire Cruise, and Temptation Cruise, offer a range of itineraries to exotic destinations.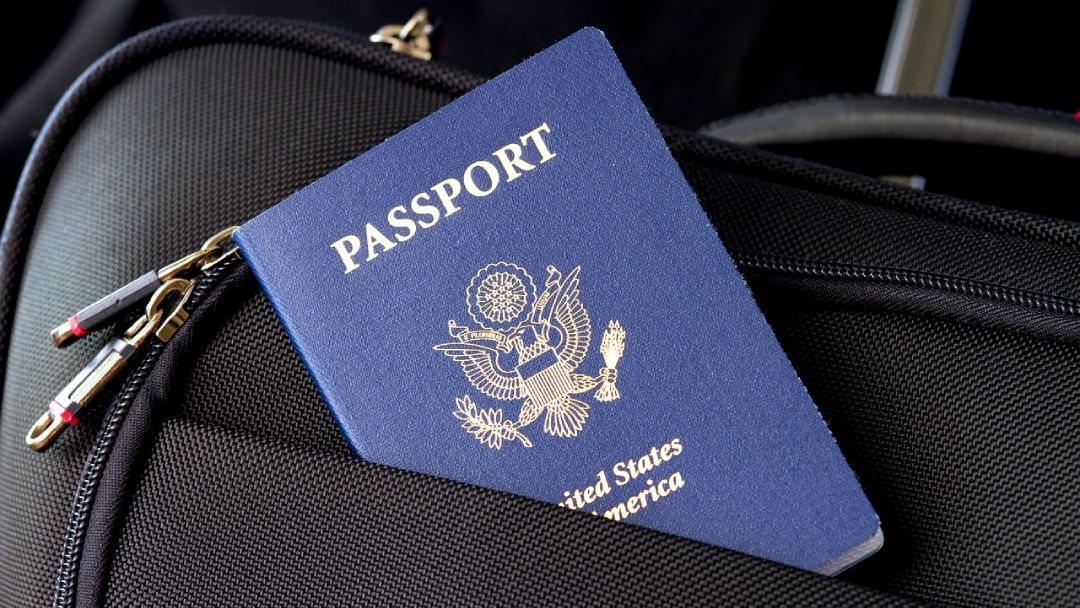 Once you've chosen your cruise, it's time to book your trip. Pay attention to the specific details, including the departure date, the duration of the cruise, and the embarkation port. Be sure to book early, as swingers cruises often sell out quickly due to their popularity. Also, take advantage of early booking discounts and promotions to save on your cruise fare.
Packing for the Cruise
Packing for a swingers cruise requires a balance of practicality and sensuality. Remember that these cruises have clothing-optional areas and themed nights, so pack accordingly. Here are some essentials to consider:
Lingerie and Swimwear: Swingers cruises often host erotic theme nights and pool parties, so pack sensual lingerie and flattering swimwear.
Clothing-Optional Attire: Prepare for clothing-optional areas with easily removed outfits.
Costumes and Theme Night Attire: Check the cruise's itinerary for theme nights and pack outfits or attire that align with the themes.
Sunscreen and Protection: If your cruise includes beach visits, ensure sunscreen and sun protection.
Toiletries and Essentials: Remember the basics, like toiletries, medications, and your passport.
Travel Insurance: Consider travel insurance for peace of mind, covering any unexpected situations during your trip.
Setting Expectations
It's crucial to set realistic expectations for your swinger's cruise. While these voyages offer sensuality and adventurous opportunities, they are also vacation experiences that vary depending on the cruise line and the specific itinerary.
Discuss your expectations and boundaries with your partner if you're traveling together. Communication is vital to ensuring both of you have a positive experience.
Swinger Cruise Activities to Spice Up Your Voyage
Swingers cruises are designed to be enticing and adventurous, offering a variety of activities that spice up your voyage. The specific activities can vary depending on the cruise line and itinerary, but there are some common elements you can expect. These swinger cruise activities will add excitement to your journey.
Themed Parties
These themes can range from sensual and erotic to playful and imaginative. Themes like "Sexy Schoolgirls and Naughty Professors" or "Toga and Foam" nights set the stage for memorable evenings. Attendees can participate as much or as little as they desire, and it's a chance to let your creativity shine.
Clothing-Optional Decks
In clothing-optional decks or areas, passengers can sunbathe and relax without the constraints of clothing. It's an opportunity to embrace your sensual side, enjoy the sun and sea breeze, and connect with like-minded individuals in a relaxed environment. These decks often include hot tubs, pools, and lounges for comfort.
Erotic Workshops and Seminars
Workshops and seminars that cover various topics related to sensuality and relationships. These sessions may include discussions on open relationships, communication, and other aspects of the lifestyle. While participation is optional, it offers a space for learning and self-discovery.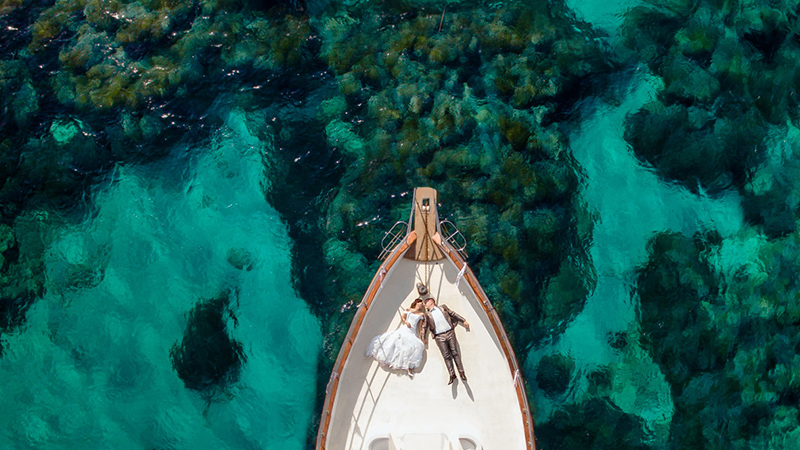 Playrooms and Play Spaces
For those interested in a more intimate experience, these designated areas provide a safe and consensual environment for adults to explore their desires. Respect and consent are paramount in these spaces to ensure a comfortable atmosphere for all participants.
Pool Parties
Lively and vibrant pool parties are a staple of swingers cruises. These daytime events feature music, dancing, and socializing in a fun and playful atmosphere. It's an opportunity to make new friends and enjoy the company of fellow passengers.
Speed Dating and Mixer Events
To encourage connections among passengers, swingers cruises host speed dating and mixer events. These provide a chance to meet various people and discover common interests in a relaxed and respectful setting.
Real-Life Swinger Cruise Experiences: Stories from the High Seas
It's only natural to wonder what real-life experiences await you on the high seas. Here are some stories and testimonials from individuals who have set sail on these unforgettable voyages to give you a glimpse into this compelling world.
Remember that experiences can vary, but these accounts offer a taste of what might await you.
Sailing Toward Adventure
Emily and Mark's swingers cruise experience was a voyage of excitement and self-discovery. They had been part of the lifestyle for a while but had never taken it to the high seas.
The cruise allowed them to meet like-minded individuals comfortably and relaxed. "It was amazing," Emily recalls. "We were free to be ourselves, connect with others, and embrace our sensuality. The themed parties and playrooms made it unforgettable."
Celebrating Love and Freedom
Samantha and David embarked on a swingers cruise to celebrate their love and freedom. It allowed them to escape from everyday life and enjoy quality time together.
"We joined one of the clothing-optional decks," Samantha explains, "and the freedom to be naked in the sun with no judgment was liberating." David adds, "We made friends and connections that we still cherish today."
A Journey of New Beginnings
Alex and Maya had never been on a swingers cruise before, and they were both a little nervous about what to expect. Their experience, however, turned out to be a journey of new beginnings.
"We met couples from different parts of the world," Maya says. "We discovered that the lifestyle is incredibly diverse and inclusive." Alex says, "It opened our eyes to new possibilities and solidified our relationship."
Conclusion
Your swingers cruise adventure will be an unforgettable chapter in your book of life experiences. Whether exploring enticing theme nights, relaxing on clothing-optional decks, or engaging in intimate moments in the playrooms, you're sure to create lasting memories.
This thrilling adventure includes the experiences you gain, the friendships you make, and the connections you establish. Bon voyage!
FAQs
How much does it cost for a couple to go on a swingers cruise?
The cost of a swingers cruise varies widely depending on various factors. On average, cruise prices for couples can range from as low as $600 up to $100,000. It's advisable to check with specific cruise lines and travel agencies for accurate pricing.
Can swingers cruise workers sleep with guests?
Cruise workers are bound by strict professional codes of conduct, and engaging in romantic or physical relationships with guests is typically prohibited. Violating these rules can result in disciplinary actions or termination of employment.
Do dating apps work on swinger cruise ships?
Dating apps can work on cruise ships if the ship offers internet connectivity, but the effectiveness may vary depending on your location at sea. Check with the cruise line about the availability and quality of onboard internet services.
Is cheating common on swingers cruises?
Cheating, like in any social setting, may occur on swinger cruises, but it is not unique to this environment. Most couples go on cruises to enjoy vacations with their partners, and any behavior that disrupts the enjoyment of their significant other is discouraged.
Are temptation cruises worth it?
Temptation offer lively and adventurous adult-oriented entertainment, making them an excellent choice for couples looking to socialize, have fun, and enjoy themed activities. If you're open to this cruise experience, you might find it an exciting adventure.