Embarking on a honeymoon is an enchanting chapter in your love story, and choosing Turks & Caicos as your destination is a surefire way to make it unforgettable. With its pristine beaches, crystal-clear waters, and a laid-back atmosphere, this Caribbean paradise offers a perfect backdrop for romance. 
In this guide, we'll walk you through the best time to honeymoon in Turks & Caicos, the most idyllic locations, and the top activities to make your journey as romantic as your love story.
When to Honeymoon in Turks & Caicos
The temperature in Turks & Caicos is not just about comfortable warmth; it's a gateway to a world of enchanting experiences. 
Picture this: you and your beloved strolling hand in hand along pristine beaches, your toes sinking into soft, powdery sands while the sun casts a golden glow over the horizon. This picturesque scene becomes a reality during winter, making it the prime time for your dream honeymoon.
From November to mid-December, and then again from mid-January to mid-April, Turks & Caicos emerges as a tropical paradise with temperatures ranging from 75°F to 85°F (24°C to 29°C). These months offer a magical blend of warmth and sunshine without the sweltering heat or the threat of tropical storms that can dampen your romantic escapade.
Furthermore, these months provide the perfect backdrop for exploring the vibrant marine life beneath the surface. Snorkeling and diving enthusiasts will find crystal-clear waters teeming with colorful coral reefs and a kaleidoscope of marine species. 
Turks and Caicos Honeymoon Destination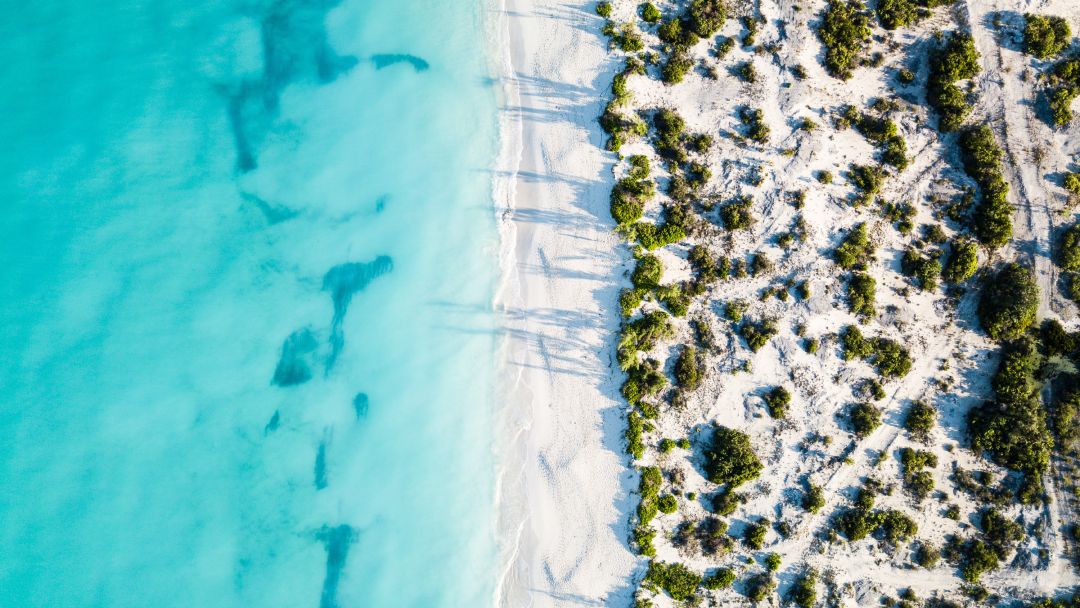 You've made an excellent decision for a romantic and unforgettable getaway. Turks and Caicos offers an array of unique features that make it an ideal honeymoon destination:
Pristine Beaches
One of the primary draws of Turks and Caicos is its world-famous beaches. From the iconic Grace Bay Beach on Providenciales to the secluded stretches of sand on less-visited islands, you'll find a beach that suits your desires.
Luxury Accommodations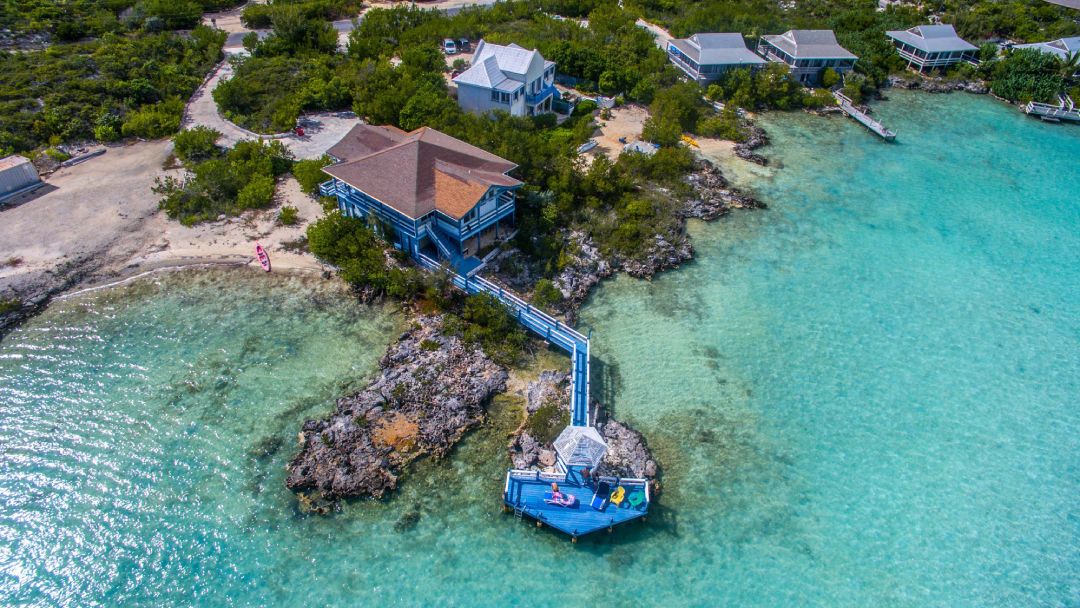 Whether you prefer staying in high-end resorts, intimate boutique hotels, or private villas, Turks and Caicos has an impressive range of accommodations that cater to honeymooners. Many resorts offer special honeymoon packages with romantic amenities like couples' massages and private dinners on the beach.
Stunning Natural Beauty
Beyond the beaches, the islands are adorned with natural beauty. Chalk Sound's surreal turquoise lagoon, the limestone caves of Middle Caicos, and the vibrant marine life beneath the water's surface offer endless opportunities for exploration and adventure.
Culinary Delights
Savor the delicious Caribbean and international cuisine at waterfront restaurants or experience local flavors like conch dishes and fresh seafood. Dining under the stars with the sound of the ocean as your soundtrack is a memory you'll cherish.
Whether you dream of a beachfront wedding or a honeymoon filled with romance and adventure, Turks and Caicos has everything you need to create the perfect love story. It's a destination where you can disconnect from the world and reconnect with each other amidst the breathtaking beauty of the Caribbean.
Where to Honeymoon in Turks & Caicos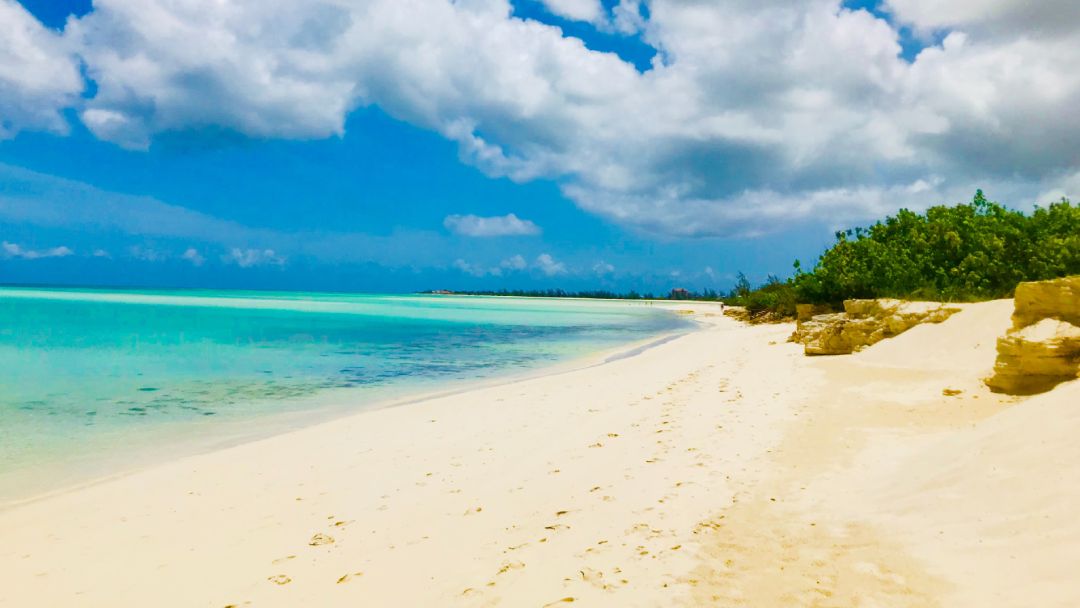 Now that we've determined the ideal time to embark on your Turks & Caicos honeymoon, the next step is choosing the perfect location to create lasting memories with your partner. Turks & Caicos offers a variety of stunning destinations, each with its unique charm and allure. The top locations that will undoubtedly make your honeymoon an unforgettable experience:
Grace Bay Beach, Providenciales
Grace Bay is often regarded as the crown jewel of Turks & Caicos, and for good reason. This world-famous beach boasts powdery white sands and the most transparent turquoise waters ever seen. It's home to some of the most luxurious resorts and boutique hotels, ensuring access to top-notch amenities and breathtaking views. Grace Bay Beach is the epitome of romantic bliss.
Parrot Cay
Parrot Cay is the place for you if your idea of the perfect honeymoon involves seclusion and tranquility. This private island retreat is known for its exclusivity and privacy, making it a haven for honeymooners seeking an intimate escape. 
With pristine beaches, lavish villas, and personalized services, Parrot Cay offers the ultimate luxury experience. Enjoy private dinners on the beach, spa treatments in the heart of nature, and the chance to disconnect from the world while connecting with your partner.
Chalk Sound
For a truly unique and mesmerizing experience, consider staying near Chalk Sound National Park. This natural wonder features a surreal turquoise lagoon surrounded by lush greenery. Many villas and boutique accommodations offer breathtaking views of Chalk Sound, creating a tranquil and romantic atmosphere.
North and Middle
For couples who love exploring, taking a day trip or spending a few nights in North and Middle Caicos can be rewarding. These islands offer a glimpse into the local culture and provide opportunities for hiking, bird watching, and discovering hidden coves.
Your choice of location in Turks & Caicos will depend on your preferences, whether pure relaxation, seclusion, adventure or a mix of all three. Whichever destination you choose, you can rest assured that Turks & Caicos will provide the romantic backdrop you need to create cherished memories during your honeymoon.
Top Honeymoon Attractions and Activities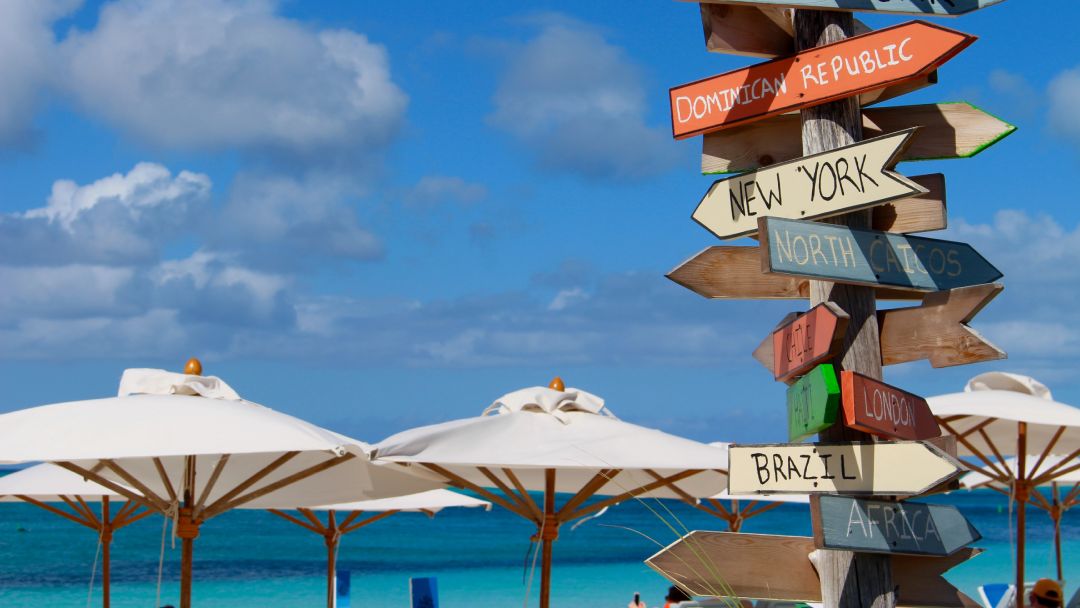 Turks & Caicos, with its enchanting landscapes and serene ambiance, offers an array of romantic attractions and activities to make your honeymoon truly unforgettable. Here are the top experiences you won't want to miss:
Snorkeling and Diving Adventures

: Dive into the crystal-clear waters and explore vibrant coral reefs teeming with colorful marine life. Grace Bay is particularly renowned for its excellent snorkeling and diving opportunities. Take the chance to swim with sea turtles and encounter exotic fish.

Romantic Sunset Cruise

: Set sail on a private sunset cruise with your beloved. As the sun dips below the horizon, the sky becomes a masterpiece of warm hues. Enjoy a glass of champagne while you soak in the romantic atmosphere.

Horseback Riding on the Beach

: Experience the thrill of horseback riding along the pristine shores of Turks & Caicos. It's a perfect way to bond with your partner while enjoying the breathtaking coastal scenery.

Island-Hopping Adventures

: Explore nearby islands like Middle Caicos and North Caicos to taste local culture and natural beauty. These islands offer unique landscapes, including limestone caves and secluded beaches, providing a perfect backdrop for your honeymoon photos.

Spa Retreats:

Pamper yourselves with a couple's massage or a rejuvenating spa day. Many resorts offer world-class spa facilities where you can relax to the soothing sounds of the ocean waves.

Water Sports:

If you're an adventure enthusiast, Turks & Caicos offers a range of water sports activities such as kayaking, paddleboarding, and kiteboarding. These thrilling experiences can add an extra layer of excitement to your honeymoon.

Exploring National Parks:

Turks & Caicos has several stunning national parks. Visit Chalk Sound National Park for its surreal turquoise lagoon, or explore the trails and caves in Conch Bar Caves National Park.
Your honeymoon in Turks & Caicos is a once-in-a-lifetime opportunity to create cherished memories together. These activities and attractions offer a perfect blend of romance, adventure, and relaxation, ensuring that your time in this Caribbean paradise is as magical as your love story.
Conclusion
Turks & Caicos is a dreamy destination for honeymooners, offering a perfect blend of romance, adventure, and relaxation. This Caribbean gem has everything, whether you're savoring a sunset stroll on Grace Bay Beach, exploring underwater wonders, or enjoying an intimate dinner on the water's edge. 
Make your honeymoon an unforgettable journey of love amidst the stunning backdrop of Turks & Caicos.
FAQs
Are Turks & Caicos safe for honeymooners?
Turks & Caicos is considered a safe destination for honeymooners, with low crime rates and a welcoming local community.
What is the currency in Turks & Caicos, and do I need to exchange money?
The official currency is the US Dollar, which is widely accepted throughout the islands. There's no need to exchange money if you're coming from the United States.
Are there direct flights to Turks & Caicos from significant cities?
You can find direct flights to Providenciales International Airport from several major cities in the United States and Canada.
What is the best way to get around the islands?
Renting a car is a popular choice for exploring the islands. Taxis and bicycles are also available, depending on your preferences.
Are there any must-try local dishes or restaurants for honeymooners?
Don't miss trying conch dishes, a local specialty, and dining at waterfront restaurants like Da Conch Shack for a romantic experience by the sea.